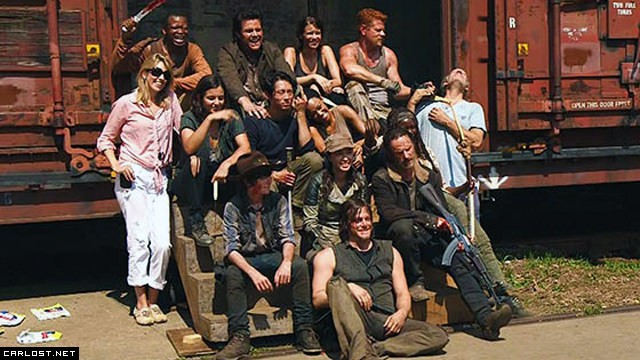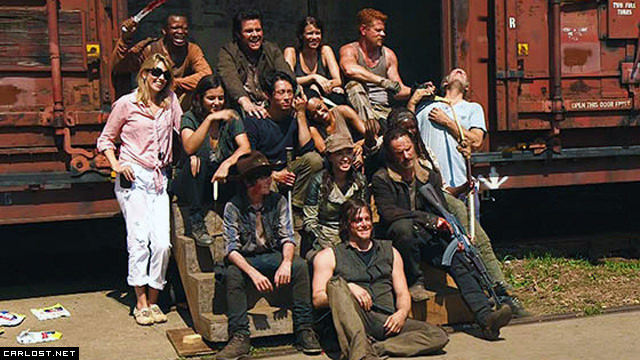 Nuevos videos desde el set de la quinta temporada de The Walking Dead que ha compartido AMC. En el primero vemos los primeros días de rodaje en Terminus y otras locaciones (posibles spoilers) y en el segundo vemos al elenco compartir sus momentos favoritos.

Video #1: Primeros días de rodaje. Los productores Scott M. Gimple, Gale Anne Hurd y Denise Huth junto a parte del elenco que incluye a: Andrew Lincoln (Rick), Norman Reedus, Steven Yeun, Lauren Cohan, Michael Cudlitz (Abraham), Sonequa Martin-Green (Sasha) y Chad Coleman (Tyreese) nos comentan cómo ha sido grabar la quinta temporada.
OBS: Puedes considerar que contiene SPOILERS si no has visto fotos de locaciones de la quinta temporada.
Video #2: Entrevista a algunos miembros del elenco y equipo de producción acerca de las armas, muertes favoritas a lo largo de estas 4 temporadas, y las mejores explosiones.
Atentos al momento en que hablan los actores, ya que podemos aprovechar de ver el set, y algunas escenas.
La quinta temporada de The Walking Dead se estrena en Octubre de 2014, pero falta mucho menos para tener el trailer de adelanto.
Durante Julio AMC hará un especial con entrevistas y un vistazo a la quinta temporada, y a fines de Julio se realizará la Comic-Con de San Diego, donde se estrenará como cada año, el trailer de la nueva temporada.