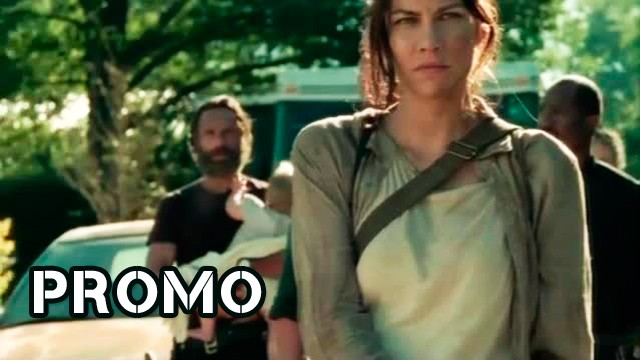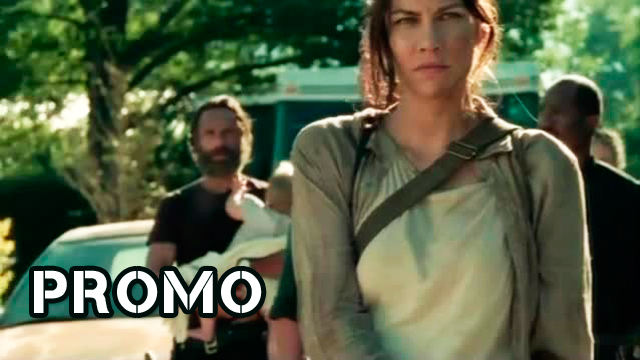 Promos y sneak peeks subtitulados en español del próximo capítulo de The Walking Dead 5x12 "Remember", que se estrena el Domingo 1 de Marzo en AMC y el Lunes 2 de Marzo en FOX, y en el que Rick y el grupo deberán adaptarse a un nuevo estilo de vida.

The Walking Dead 5x12 "Remember"
Sinopsis: El grupo tiene dificultades para adaptarse a un nuevo estilo de vida, obligándolos a considerar si pueden ser las personas que fueron alguna vez.
Adelantos: Fotos promocionales
Fecha de emisión: Domingo 1 de Marzo de 2015
Como podrán ver es la misma promo que se filtró durante la semana, en la que finalmente podemos ver al grupo ingresando a la comunidad de Alexandria.
PROMO #1
SNEAK PEEK #1 [x]
En el Sneak peek podemos ver a Carl al interior de una de las casas de Alexandria, subiendo las escaleras hasta una habitación que tiene la puerta cerrada. Carl saca su cuchillo y se prepara para abrir la puerta. ¿Qué habrá al interior?
SNEAK PEEK #2 mostrado durante Talking Dead

En este segundo adelanto vemos a Rick y el grupo luego de haber ingresado a Alexandria. Un nuevo personaje llamado Nicholas les informa que deben entregar sus armas si desean continuar, a lo que Rick se niega, diciéndoles que no saben si realmente desean quedarse, y que además si fueran a usar sus armas ya lo habrían hecho.
Aaron le dice a Nicholas que está bien, que los deje hablar con Diana primero. "¿Quién es Diana?", pregunta Abraham.
"Ella sabe todo lo que quieren saber acerca de este lugar", le responde Aaron.
Luego podemos ver las habilidades de Sasha con el rifle cuando mata con un solo disparo en la cabeza a un caminante que se viene acercando a la reja de Alexandria.