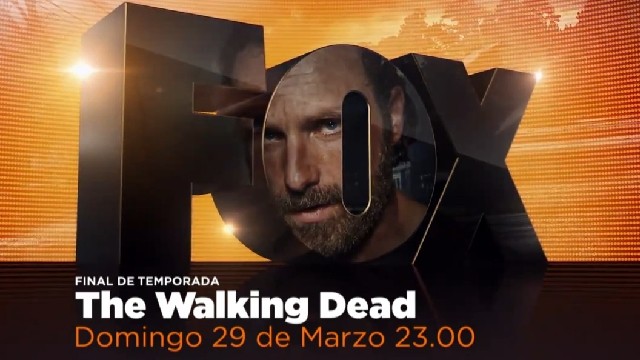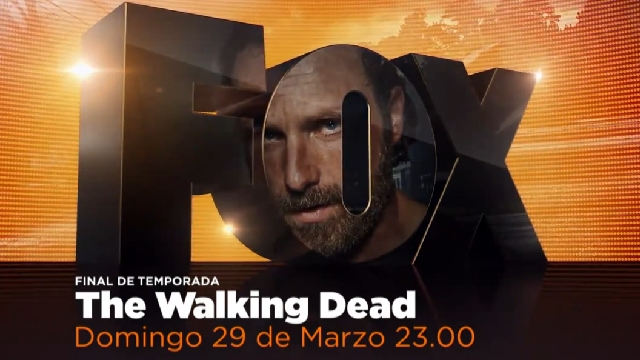 Durante la emisión del capítulo de esta semana, FOX Latinoamérica ha confirmado que el final de temporada de The Walking Dead 5x16 "Conquer" se emitirá el Domingo 29 de Marzo, el mismo día que en AMC Estados Unidos. A continuación la promo con la noticia.

The Walking Dead 5x16 "Conquer" (Final de Temporada)
Sinopsis: En el final de temporada, Daryl se encuentra en problemas cuando se encuentra afuera. Mientras tanto, en Alexandria, Rick y su grupo continúan sintiéndose como extraños, mientras que el peligro acecha cerca de las puertas.
* Este capítulo durará 90 minutos. Más detalles.
Fecha de emisión: Domingo 29 de Marzo de 2015
ACTUALIZADO: Ya ocurrió el cambio a horario de verano en Estados Unidos, sin embargo FOX mantuvo los horarios de emisión del final, por lo que el último capítulo de la temporada lo veremos 1 hora después que en Estados Unidos, pero como el capítulo dura 90 minutos, cuando el capítulo comience en FOX, aún no habrá terminado en AMC.
Horarios:
20:00 hrs Colombia
23:00 hrs Chile/Argentina
Si viste la promo en FOX, puedes dejar en los comentarios el horario que informaron para tu pais y lo agrego acá al listado.