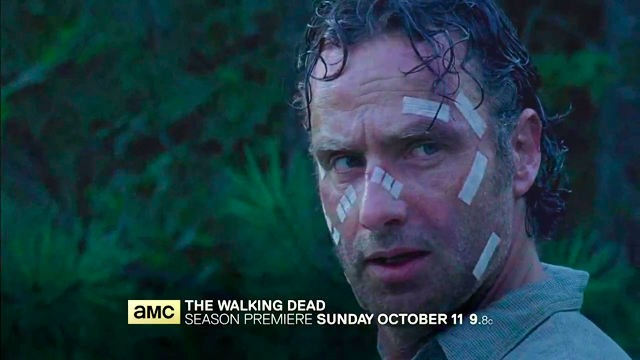 Sinopsis, promos y sneak peeks del primer capítulo de la sexta temporada de The Walking Dead 6x01 titulado "First Time Again", que se estrena el Domingo 11 de Octubre en AMC y tendrá una duración de 90 minutos.

The Walking Dead S06E01 "First Time Again"
Sinopsis: Rick y el grupo aún tienen problemas para acostumbrarse a Alexandria. ¿Una nueva amenaza los volverá más unidos o los terminará separando?
Escrito por Scott M. Gimple y Matt Negrete.
Dirigido por Greg Nicotero.
Recuerden que se promociona como que dura 90 minutos, pero si le restamos los cortes comerciales, el capítulo debería durar alrededor de 1 hora (similar al final de la quinta temporada).
Sneak Peek #1: Abraham y Sasha en el auto