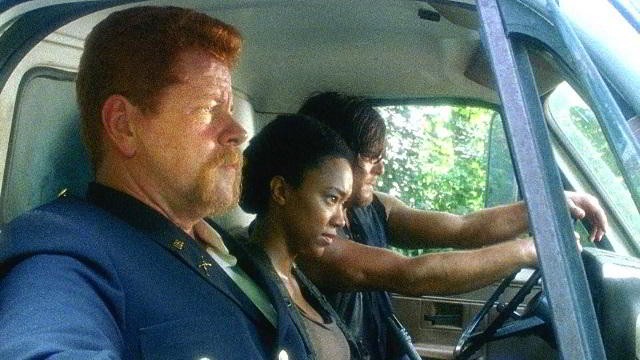 Luego del capítulo de The Walking Dead 6x08 "Start to Finish", AMC emitió una escena luego de los créditos, en donde nos presentan a modo de prólogo, un anticipo de los que será la segunda parte de la sexta temporada, que se estrenará el 14 de Febrero de 2016.

The Walking Dead 6x09 'No Way Out' (Febrero 2016)

En la escena vemos a Sasha, Abraham y Daryl manejando la camioneta hacia Alexandria, cuando en medio de la ruta se encuentran con un grupo de hombres en motocicleta.
El líder les ordena bajar del vehículo, y a continuación les ordena entregar sus armas y todo lo que lleven consigo, ya que no les pertenecen.
Sasha pregunta a quién les pertenecen entonces, y el líder de la banda responde: "Todas sus pertenencias, ahora son de Negan."
Negan es el gran villano del cómic, y en la serie será interpretado por el actor Jeffrey Dean Morgan. Desde ya comienzan las especulaciones.. ¿A quién matará Negan? ¿Será Daryl? ¿Abraham? ¿Glenn?. Dejen en los comentarios, quién creen que será.