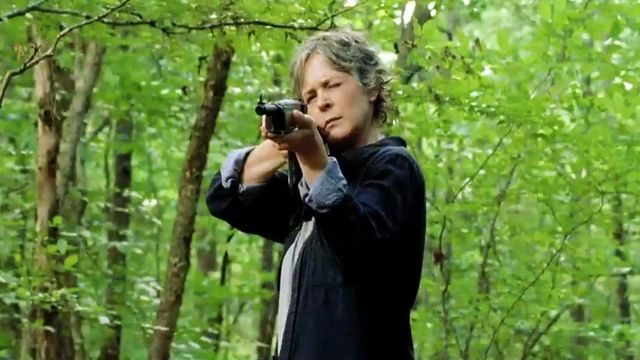 Promo y sneak peek subtitulada en español de The Walking Dead 7x09, que regresa el 12 de Febrero de 2017.

Esta noche ha finalizado la primera parte de la séptima temporada de The Walking Dead (Si aún no ves el capítulo 7x08, acá lo encuentras subtitulado en español.), y ya tenemos el primer adelanto de la segunda parte de la temporada.
La serie estrenará nuevos capítulos a partir del 12 de Febrero de 2017, y en estas promos podemos ver las primeras escenas:
Recuerden activar los subtítulos.
Promo FX Australia
Nueva promo de AMC
Nueva promo de AMC (Versión extendida)
En el adelanto del capítulo, vemos a Rick reuniéndose con las comunidades de Hilltop y el Reino, para unirse en la lucha contra los Salvadores.
Promo FOX Internacional, con nueva escena
Durante el capítulo de Talking Dead también se estrenó una escena adelanto del capítulo 7x09, que pueden ver subtitulada a continuación:

En ella vemos que el grupo en Hilltop se encuentra ya pensando en cómo combatir a los Salvadores, pero antes deben regresar a Alexandria, ya que cuando Negan descubra que Daryl escapó, lo primero que hará será ir a buscarlo allí.
Sin embargo, Jesús los detiene, y les dice que no tienen que regresar, al menos no todavía, ya que robó un radio de los Salvadores, y es de largo alcance, por lo que podrán escuchar cuales son sus próximos movimientos.
Michonne le pregunta que si no van a regresar a Alexandria, entonces qué harán, ante lo que Jesús responde que "Es momento de que les presente a Ezekiel. El rey Ezekiel".
Promo del regreso - FOX Internacional
Actualizado (8 de Febrero): Agregadas las promos de FOX Latinoamérica y FOX España

https://www.youtube.com/watch?v=