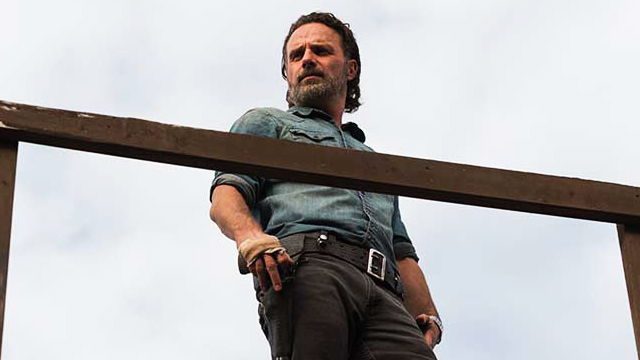 Promos y sneak peeks subtitulados en español de The Walking Dead 7x16 "The First Day of the Rest of Your Life", que se estrena el próximo domingo 2 de Abril en AMC.

*** Si aún no ves el capítulo 7x15 "Something They Need", acá está subtitulado en español, para ver o descargar.
Último capítulo de esta séptima temporada, y será un capitulo de larga duración.
Promo AMC
Promo FOX Premium Series
Sneak Peek #1

Morgan está usando la armadura que pertenecía a Benjamin.
Ezekiel trata de convencer a Morgan de que los acompañe en la batalla contra los Salvadores, pero Morgan no da ninguna respuesta.
A quien si vemos lista y dispuesta para la batalla es a Carol, quien junto a Shiva, el rey Ezekiel, y los soldados del Reino, marcha a enfrentarse con los Salvadores.
Sneak Peek #2