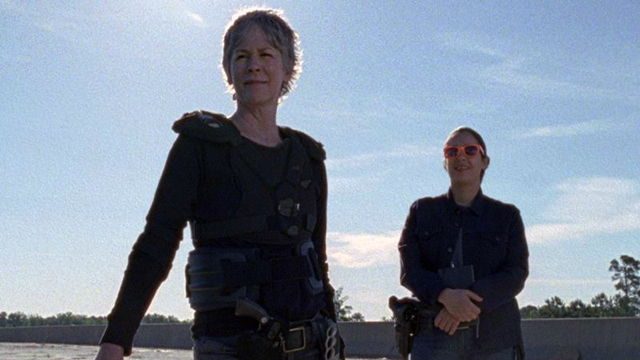 Este Domingo 22 de Octubre regresa The Walking Dead, ya ya podemos ver el video con los primeros minutos del capítulo.
The Walking Dead 8x01 "Mercy"
En el video podemos ver como Rick, y el resto de los sobrevivientes de Alexandria se preparan para atacar a Negan y los Salvadores.
Carol y Tara son parte del grupo encargado del plan que consiste en desviar caminantes hacia donde ellos quieran.
Por su parte, Rick realiza un discurso motivacional al grupo.
"Cuando conocí a Jesús, me dijo que mi mundo se iba a volver mucho más grande. Y encontramos ese mundo. Nos encontramos los unos a los otros. Y ese mundo más grande es nuestro, por derecho. Y nos hemos unido por eso. Todos nosotros..."
Rick está decidido a matar a quien se interponga en su camino, y en este caso esa persona tiene un nombre: Negan.