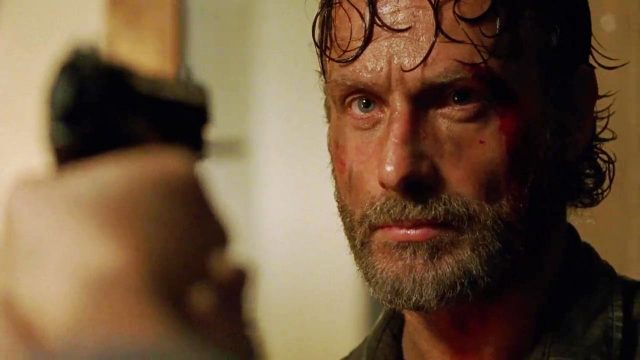 Promos y sneak peeks subtitulados del próximo capítulo de The Walking Dead 8x03 "Monsters", que se estrena el Domingo 5 de Noviembre en AMC y FOX Series Premium, y el Lunes 6 de Noviembre en canal FOX Latinoamérica y FOX España.

Sinopsis oficial: Conflictos con los Salvadores llevan a consecuencias no deseadas para Hilltop, el Reino y Alexandria. La moral es difícil en tiempos de guerra.
* Si no ven los subtítulos, deben activarlos en el reproductor.
The Walking Dead 8x03 Promo (AMC)
The Walking Dead 8x03 Sneak Peek #1
En el Sneak Peek podemos ver la continuación de la escena del encuentro entre Morales (personaje de la primera temporada) y Rick.
Morales le dice a Rick que es considerado un premio, que Negan ha dado la orden de no matarlo, ni a él, ni a 'la viuda' (Maggie), ni 'al rey' (Ezekiel), así que llamará a su gente para entregarlo ante Negan.
The Walking Dead 8x03 Sneak Peek #2 (Talking Dead)