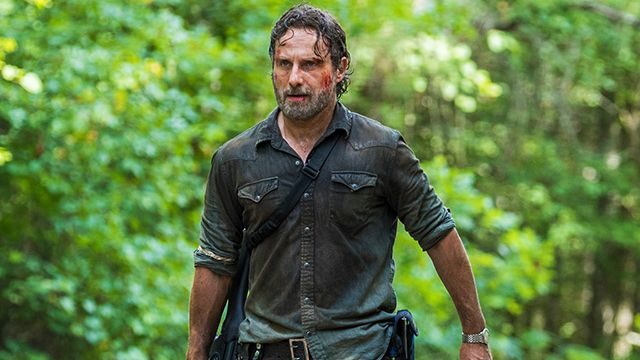 Promos y sneak peeks subtitulados del próximo capítulo de The Walking Dead 8x06 "The King, the Widow, and Rick", que se estrena el Domingo 26 de Noviembre en AMC y FOX Series Premium, y el Lunes 27 de Noviembre en canal FOX Latinoamérica y FOX España.

Sinopsis oficial: Con las cosas mejorando para Rick y el grupo, una discusión se desata en The Hilltop; las consecuencias de la decisión son vida versus muerte.
* Si no ven los subtítulos, deben activarlos en el reproductor.
The Walking Dead 8x06 Promo Subtitulada en Español (AMC)
En la promo del próximo capítulo vemos que Rick visita a Jadis y la gente del basural, en busca de un trato. (Rick no aprende ¬¬)
Mientras tanto, en Hilltop, Maggie no está contenta con la situación actual y lo conversa con Jesús.
The Walking Dead 8x06 Promo #2 (AMC)
Incluye un par de escenas nuevas
The Walking Dead 8x06 Sneak Peek #1 (Subtitulado)
En esta escena podemos ver a Michonne preparándose para salir a explorar en el auto.
Rosita se acerca a detenerla, ya que le dice que aún se está sanando, pero Michonne le dice que sólo irá a mirar y que volverá pronto.
Rosita no se queda conforme con esa respuesta y se sube al auto junto a Michonne. Si no puede detener que salga, al menos que salga acompañada.
Michonne le recuerda a Rosita que ella es la que realmente debería estar reposando y sanándose, ya que recibió un disparo, pero Rosita es fuerte y le dice que ha recibido peores.
The Walking Dead 8x06 Sneak Peek #2 Talking Dead (Subtitulado)
Carl en medio del bosque se encuentra nuevamente con el hombre de la gasolinera. Le dice que fue Rick el que le disparó, pero que sin intención de hacerle daño, sólo como una señal de advertencia. 'Soy Carl" se presenta ante el extraño, quien lo mira con desconfianza.
¿Estará siendo demasiado confiado Carl? Recordemos que en el mundo que viven actualmente, la mayor parte del peligro viene de los vivos más que de los caminantes.