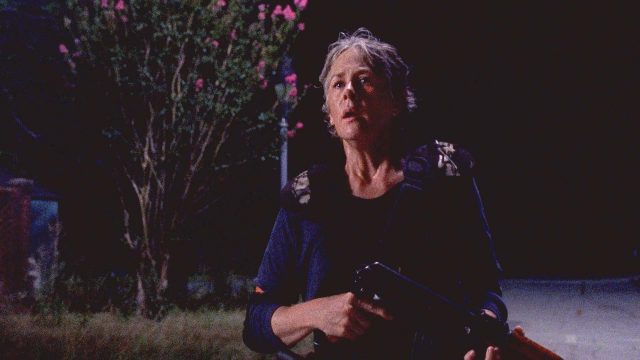 Promos y sneak peeks subtitulados del próximo capítulo de The Walking Dead 8x08 "How It's Gotta Be", que se estrena el Domingo 10 de Diciembre en AMC y FOX Series Premium, y el Lunes 11 de Diciembre en canal FOX Latinoamérica y FOX España.

Sinopsis oficial: Cada historia y batalla de la primera mitad de la temporada, se enfrentan juntas en este emocionante MidSeason Finale lleno de acción.
* Si no ven los subtítulos, deben activarlos en el reproductor.
PD: Acabo de notar que al menos en mi teléfono celular, ahora aparece una barra azul de facebook sobre el video que no lo deja ver bien, pero si le dan play, y luego giran su teléfono en modo horizontal, el video se ve en pantalla completa y con subtítulos.
Este capítulo es de larga duración. Se promociona como de 90 minutos, pero ustedes ya saben que restándole los comerciales, en realidad es como de 1 hora.
The Walking Dead 8x08 Promo AMC #1 (Subtitulada)
En el final de mitad de temporada de The Walking Dead, las cosas para el grupo de Rick se ponen complicadas, y es Negan y su grupo quien se encarga de hacerles la vida imposible.
The Walking Dead 8x08 Sneak Peek #1 (Subtitulado)
Maggie y Jesus se dirigen en auto por la carretera cuando se encuentran con un árbol obstaculizándoles el camino. Mientras que Jesús cree que simplemente puede ser un árbol que se cayó, Maggie sabe que las cosas no son casualidad. "Son ellos" le dice.
The Walking Dead 8x08 Sneak Peek #2 (Subtitulado)
Las cosas estaban relativamente en calma en Alexandria, hasta que aparece Negan en la entrada de Alexandria. Les dice que todo se terminó para Alexandría. Que perdieron. Que se deberán alinear frente a sus pequeñas cajas y pedirle disculpas, y la persona que lo haga peor, será asesinada. Pero que no acabará ahí, ya que también promete matar a Rick en frente de todos. Negan continúa con sus amenazas y les dice que tienen tres minutos para abrirle la reja o se pondrá violento.
The Walking Dead 8x08 Sneak Peek #3 (Subtitulado)
Rosita se encuentra descargando una camioneta en la que trajo algunas cosas desde el almacén donde los Salvadores guardaban armas, y Tara llega a contarle cómo resultó el plan en el Santuario.