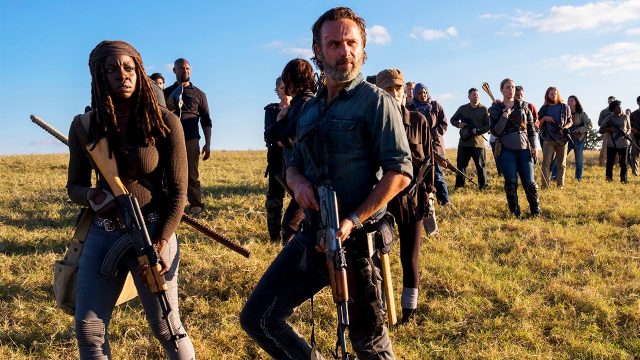 Fotos promocionales, promos y sneak peek subtitulados en español del final de temporada de The Walking Dead 8x16 "Wrath" (Ira), que se estrena el domingo 15 de Abril de 2018 en AMC y FOX Series Premium, y el Lunes 16 de Abril en canal FOX.

* Si aún no ves el episodio 8x15, en Facebook lo publiqué.
Sinopsis The Walking Dead 8x16
Temporada 8 Episodio 16 "Wrath" (Ira) - Final de Temporada
Las comunidades unen fuerzas en el último enfrentamiento en contra de los Salvadores, a medida que se desarrolla una guerra total.
PROMO: The Walking Dead 8x16 (Season Finale)
PROMO #2: TWD 8x16 + FearTWD 4x01
"La guerra termina y el crossover comienza"
SNEAK PEEK #1: The Walking Dead 8x16 Subtitulado
En la escena de adelanto, vemos a Negan llegar a donde Eugene ha estado fabricando balas.
Ahí Eugene le dice que han cumplido la tarea asignada, y que él mimso le hizo un control de calidad a las balas.
Le entrega una pistola a Negan para que las pruebe disparándole a un objetivo con una camiseta que dice "Rick".
Negan las prueba, y luego le pregunta si Regina le contó el plan que tienen.
Eugene le dice que si, y que es por eso que solicitó acompañarlos en el viaje, ya que hay varios factores que se necesita para que el plan funcione.
SNEAK PEEK #2: The Walking Dead 8x16 Sub Español
En este adelanto, podemos ver a Negan viajando con Gabriel, a quien le revela su plan para acabar con el grupo de Rick.
Le cuenta que le dio información falsa a Rick para que creyera que tenía la ventaja, y que en ese momento debería estar acabando con un grupo en una carretera, en donde encontrarán un mapa con el lugar y la hora en la que estará Negan.
SNEAK PEEK #3: The Walking Dead 8x16 Sub Español
Morgan siente que ya han perdido todo lo bueno, y que no vale la pena seguir intentando mantener con vida a las personas, que llegó el momento de acabar con todo de una sola vez.
Fotos promocionales de TWD 816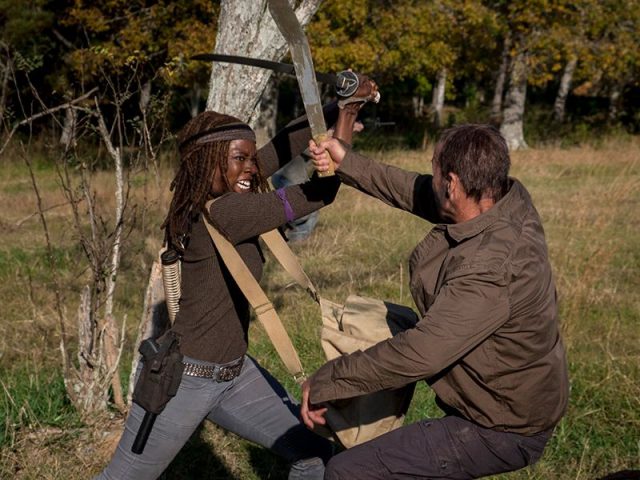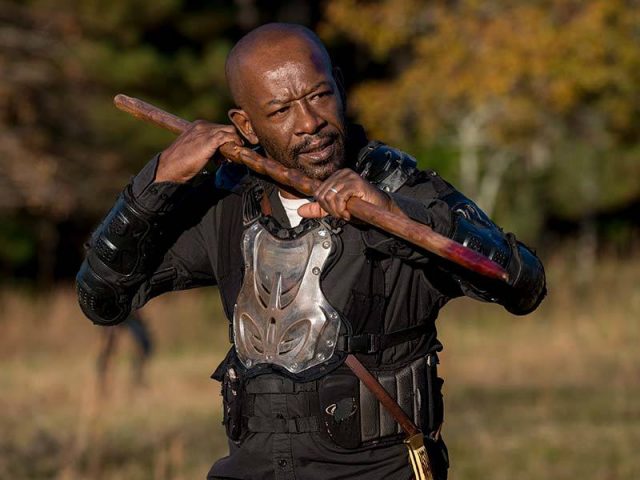 El álbum completo, incluidas imágenes detrás de cámaras, se los dejo en Facebook ^^