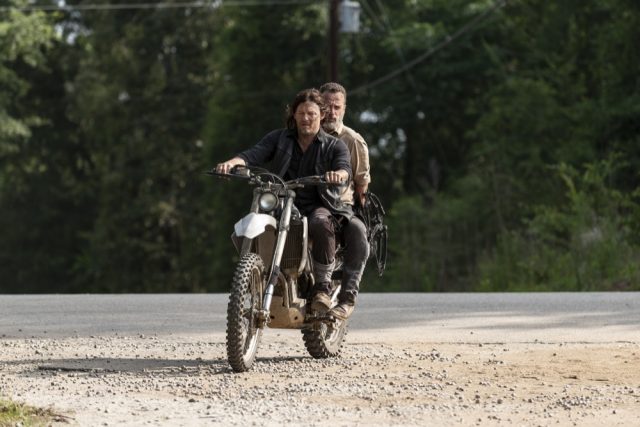 Ya puedes ver online la promo subtitulada, sneak peeks y fotos promocionales de The Walking Dead 9x04 "The Obliged" (El obligado), que se estrena el domingo 28 de octubre en AMC Estados Unidos y FOX Premium Series, y el lunes 29 de octubre en canal FOX (Latinoamérica / España).

TWD 9x04 "The Obliged" (El obligado)
Sinopsis: La visión de Rick de un futuro civilizado se ve amenazada por un ajuste de cuentas por los pecados del pasado, que permanecen sin venganza ni perdón.
The Walking Dead 9x04 Promo (Subtítulos en Español)

En el episodio anterior quedó claro que Maggie y Daryl tienen sus propia forma de actuar, y no va de la mano de lo que quiere Rick.
En esta promo podemos ver que Rcik y Daryl se enfrentan a golpes, Maggie va a visitar a Negan, y Anne (Jadis) planea algo siniestro, mientras mantiene al padre Gabriel de prisionero.
The Walking Dead 9x04 (Primeros minutos)
En esta escena se explica por qué en el episodio 3 Michonne tenía sangre en su brazo... al parecer ha estado saliendo de noche a matar caminantes con su katana.
The Walking Dead 9x04 Sneak Peek #1

En esta escena vemos a Jesús conversar con Maggie, quien acaba de regresar a Hilltop, pero solo para recoger unas cosas y salir nuevamente, a encargarse de algo. "Voy a hacer las cosas bien" le dice.
¿Así como lo hiciste con Gregory? le pregunta Jesús.
The Walking Dead 9x04 Sneak Peek #2

A pedido de Jesús, Jerry le avisa a Rick que Maggie se dirige a Alexandria.
Rick llama por radio a Alexandria para que no dejen entrar a Maggie sin una escolta, pero al parecer la niña que cuida la entrada es Team Maggie 😱
Lo bueno de lo que va de esta novena temporada es que está avanzando rápido la trama y no están dejando tantos capítulos descontinuados.
Fotos promocionales de The Walking Dead 9x04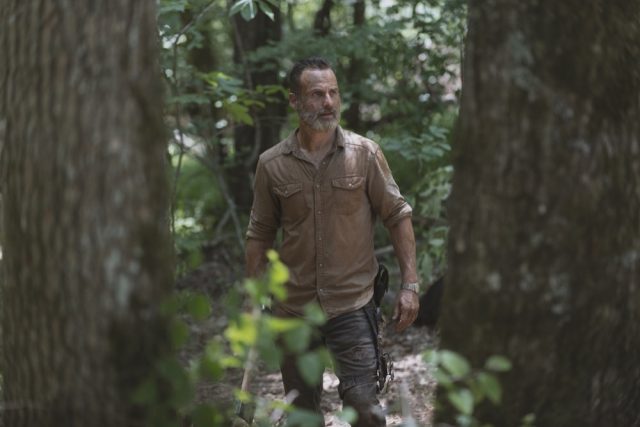 Fotos por Gene Page/AMC
The Walking Dead 9x04 "The Obliged" (El obligado), se estrenará el domingo 28 de octubre en AMC Estados Unidos y FOX Premium Series, y el lunes 29 de octubre en canal FOX (Latinoamérica / España)