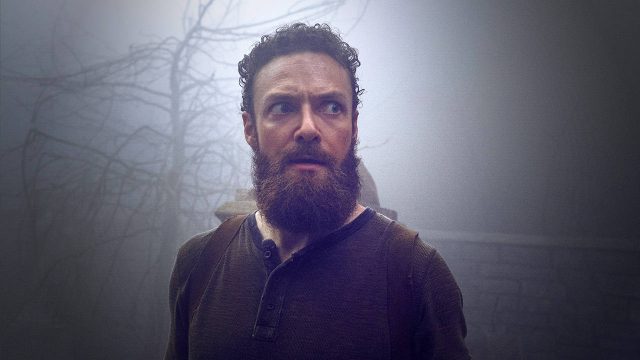 Ya puedes ver online la promo subtitulada, sneak peeks y fotos promocionales de The Walking Dead 9x08 "Evolution", el último episodio de esta primera parte de la temporada, y que se estrena el domingo 25 de noviembre en AMC Estados Unidos y FOX Premium Series, y el lunes 26 de noviembre en canal FOX (Latinoamérica / España).

The Walking Dead 9x08 "Evolution"
Sinopsis: A small rescue mission braves a dangerous herd in their hunt for a missing comrade, only to discover a surprising threat that could doom them all.
TWD 9x08 Promo (Subtítulos en Español)
The Walking Dead 9x08 Sneak Peek #1

Michonne, Siddiq y el grupo de Magna llegan a las puertas de Hilltop.
Michonne le dice a la guardia que están ahí por Rosita, que se encontraron con los mensajeros en el camino, y que el grupo de Magna son buenas personas, buscando por un hogar.
Michonne se deshace de sus armas, y el resto hace lo mismo, esperando que los dejen ingresar a Hilltop.
The Walking Dead 9x08 Sneak Peek #2

Eugene les cuenta a Aaron y Jesus que la horda de caminantes que lo está persiguiendo no es de caminantes comunes, ya que susurran entre si.
The Walking Dead 9x08 Sneak Peek #3
Gabriel queda encargado de cuidar a Negan, quien trata de hacerlo enojar, pero Gabriel no está dispuesto a escuchar sus pesadeces, ya que está muy molesto por el hecho de que Rosita se encuentre herida en Hilltop y él no pueda verla por tener que quedarse a vigilarlo.
The Walking Dead 9x08 Sneak Peek #4

Siddiq le pide perdón a Michonne por haberle ocultado lo de Maggie.
Rosita despierta y pregunta por Eugene. Michonne le dice que Aaron y Jesús lo salieron a buscar, pero Rosita se desespera y les dice que no está bien, que no tienen idea a lo que se enfrentan.
Fotos promocionales de The Walking Dead 9x08
The Walking Dead 9x08 "Evolution", se estrenará el domingo 25 de noviembre en AMC Estados Unidos y FOX Premium Series, y el lunes 26 de noviembre en canal FOX (Latinoamérica / España)