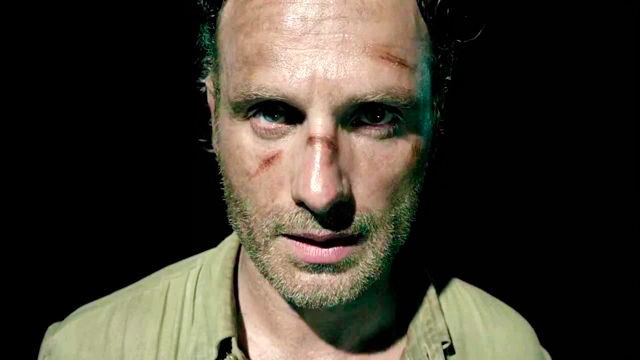 Nueva promo de la sexta temporada de The Walking Dead que se estrena el 11 de Octubre en AMC, con la canción "We Carry On" del grupo The Phantoms junto a Amy Stroup.

En la nueva promo podemos ver a los personajes principales de la sexta temporada: Daryl Dixon (Norman Reedus), Maggie Greene (Lauren Cohan), Glenn Rhee (Steven Yeun), Carl Grimes (Chandler Riggs), Michonne (Danai Gurira), Abraham Ford (Michael Cudlitz), Sasha (Sonequa Martin), Carol Peletier (Melissa McBride), Morgan (Lennie James) y Rick Grimes (Andrew Lincoln).
Rick Grimes: "You really think you can do that without getting blood on your hands?" 
(¿De verdad crees que puedes hacer esto sin mancharte tus manos con sangre?
Canción: The Phantoms feat. Amy Stroup - We Carry On
This fire won't go out though just a flicker it may be
Shifting through the shadows to a vision we can't see
Hold fast to one another, we will stand stranger to brother
We are one, We carry on
This burden weighs so heavily
When our demons we must carry
Clinging to this fleeting breath
Dying for a fighting chance
We are one, We carry on
Video con la letra de la canción: