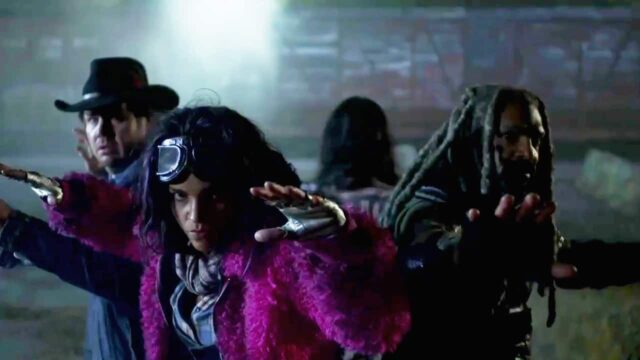 The Walking Dead regresa con nuevos episodios en 2021, comenzando en febrero con 6 episodios extra de la T10, y más adelante la temporada 11.
El año 2020 The Walking Dead tuvo que posponer su final de temporada ya que no pudo finalizar el proceso de post-producción debido al COVID-19. Finalmente el 4 de octubre de 2020 el episodio 10x16 pudo emitirse en televisión.

Sin embargo, los productores decidieron realizar 6 nuevos episodios bonus, los cuales fueron filmados durante la pandemia, y que serán un extra a la temporada 10 de la serie.
Debido a las medidas de seguridad por el COVID-19, la filmación de estos episodios tuvo ciertas limitantes en cuanto a la cantidad de personas que podía haber en el set, por lo que serán episodios más centrados en ciertos personajes, que algo a gran escala.
The Walking Dead regresa el 2021 (Promo)
La extensión de la temporada 10 de The Walking Dead comienza a emitirse el domingo 28 de febrero de 2021 en AMC (1 de marzo en FOX), con el episodio "Home Sweet Home", el episodio que reúne luego de bastante tiempo a Maggie con Negan.
Los seis nuevos episodios se estrenarán entre el 28 de febrero y el 4 de abril 2021, finalizando con un episodio precuela de la historia de Negan, titulado "Here's Negan."
AMC aún no ha anunciado cuál será la fecha de estreno de la temporada 11, pero si seguimos la lógica de años anteriores, podría ser en octubre 2021.