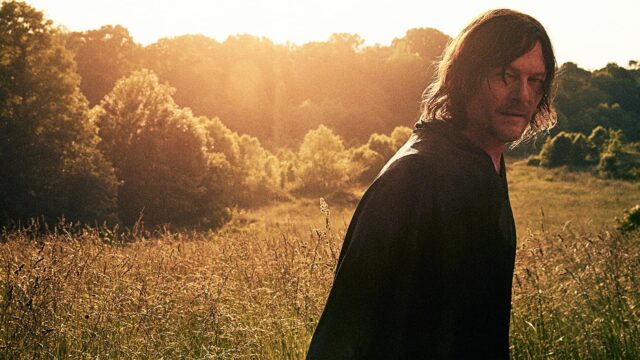 AMC acaba de anunciar que su serie The Walking Dead finalizará con la temporada 11 en el año 2022.
Temporada Final durante dos años
¿Una temporada durante dos años? Así es. La temporada final de The Walking Dead se emitirá durante el 2021 y el 2022, y esto debido a que será una temporada extendida de 24 episodios, muchos más de los 16 a los que estábamos acostumbrados en las temporadas anteriores.
Sumando a esto los seis episodios extra que tendrá la temporada 10 a principios de 2021, tenemos un total de 30 episodios nuevos que se irán estrenando hasta finales de 2022.
The Walking Dead Temporada Final (Tráiler)
Con este tráiler que recorre varias escenas a lo largo de las 10 temporadas que ya han sido emitidas, y con el relato de Maggie (Lauren Cohan), se anuncia una temporada final 'épica', comenzando en 2021.

Acá les dejo la transcripción del video: "Todos éramos extraños que podríamos haber pasado al lado de otro en la calle antes de que el mundo acabara. Ahora lo significamos todo el uno para el otro...
Desde Atlanta, hasta la granja de mi padre, a la prisión, hasta aquí. Hasta este momento. No como extraños. Sino como familia."
El fin de la serie y los nuevos proyectos
Pese a que esto marcará el final de la serie original de la franquicia de The Walking Dead, los proyectos no terminan aquí.
En 2023, la showrunner de The Walking Dead, Angela Kang regresará junto a Scott Gimple para dirigir una serie derivada centrada en Daryl Dixon (Norman Reedus) y Carol Peletier (Melissa McBride).(Más detalles acá)
Según el comunicado de prensa, "AMC también está trabajando con Gimple para desarrollar una nueva serie 'Tales of the Walking Dead', una antología episódica con episodios individuales o arcos de episodios centrados en personajes nuevos o existentes, historias de fondo u otras experiencias independientes.".
The Walking Dead estrenará el episodio 10x16 (final de temporada) el domingo 4 de octubre de 2020, seguido del estreno de la nueva serie The Walking Dead: World Beyond.
Por su parte, Fear The Walking Dead estrenará los episodios de su sexta temporada a partir del domingo 11 de octubre de 2020.