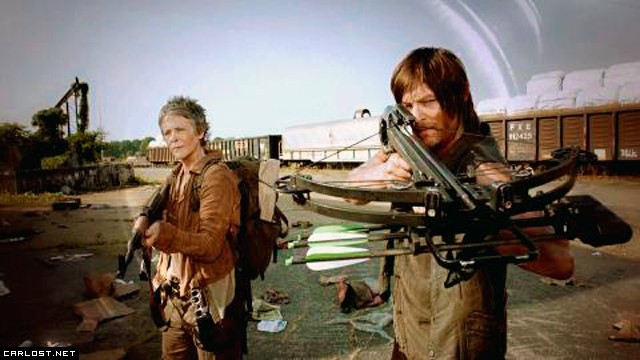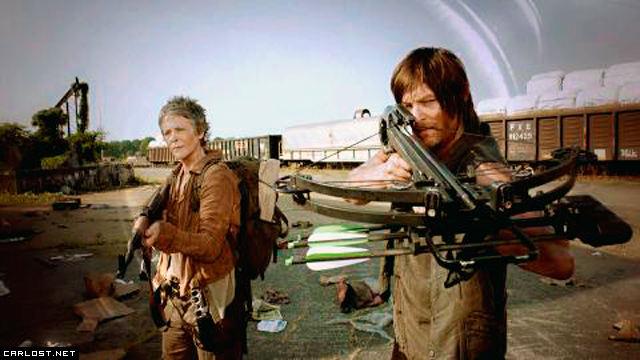 Si les gustaron las imágenes promocionales del elenco, ahora los pueden ver en acción en esta nueva promo subtitulada de la quinta temporada de The Walking Dead.

"Hunt or be hunted" (Cazar o ser cazado) es la frase con la que se promociona la quinta temporada de The Walking Dead, que se estrena el Domingo 12 de Octubre en AMC.
En esta nueva promo, podemos ver a Rick Grimes (Andrew Lincoln), Tyreese (Chad Coleman), Sasha (Sonequa Martin-Green), Maggie (Lauren Cohan), Abraham (Michael Cudlitz), Glenn (Steven Yeun), Michonne (Danai Gurira), Carol (Melissa McBride) y Daryl (Norman Reedus) en escenas que nos resultarán conocidas, ya que corresponden a las fotos promocionales publicadas hace unos días.
En la promo se escucha a Rick decir: "Si te cruzas con alguna de estas personas, mátalas... No dudes. Ellos no lo harán..."
(Si no aparece el video, lo pueden ver en Facebook)