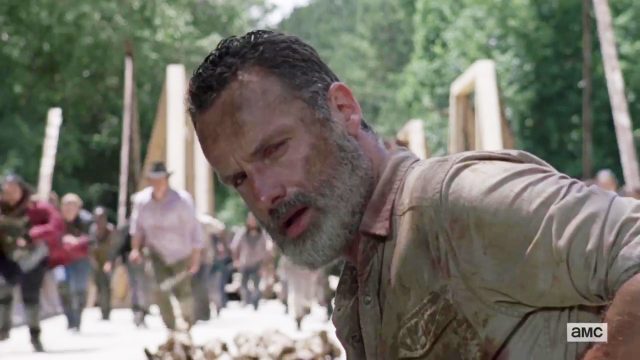 ¡Ya está aquí! El tráiler oficial de la novena temporada de The Walking Dead, con subtítulos en español.

Hace apenas unos minuto, durante el panel de The Walking Dead en la Comic-Con de San Diego, se ha estrenado el tráiler oficial de la novena temporada, y también se ha confirmado que la fecha de estreno será el Domingo 7 de Octubre en AMC, y el Lunes 8 de Octubre en canal FOX.
El tráiler tiene una duración de un poco más de 5 minutos y presenta las primeras escenas de la nueva temporada.
El tráiler está acompañado del relato de Rick, quien en la primera escena visita a Negan que está encerrado en una celda.
Rick habla de que en el pasado solían pelear para mantenerse con vida, pero que actualmente ya no es así.
En una siguiente escena nos queda claro que ha habido un salto temporal en la historia, ya que han pasado varios años desde lo que vimos en el final de la octava temporada.
Maggie ya dio a luz y sostiene en brazos a su hijo, mientras que Judith ha crecido bastante y la podemos ver corriendo en Alexandria, mientras Rick la observa.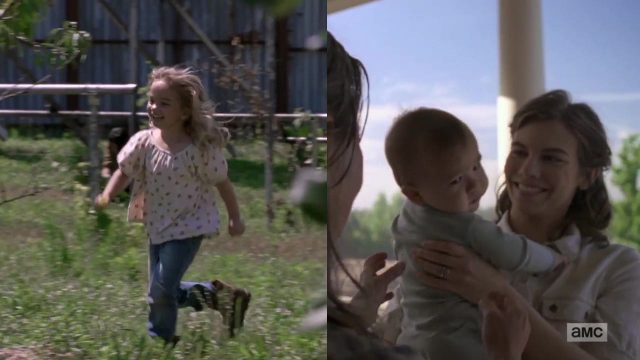 Maggie le reprocha a Rick, que cuando estaban luchando contra los Salvadores él le dijo que la seguiría, sin embargo eso no sucedió, porque ella no era alguien a quien seguir... 'Pero eso cambiará ahora' finaliza Maggie.
En el tráiler vemos que hay diferentes comunidades. En un letrero se puede leer HQ (Hilltop), Oceanside, Alexandria, Santuario y Toledo.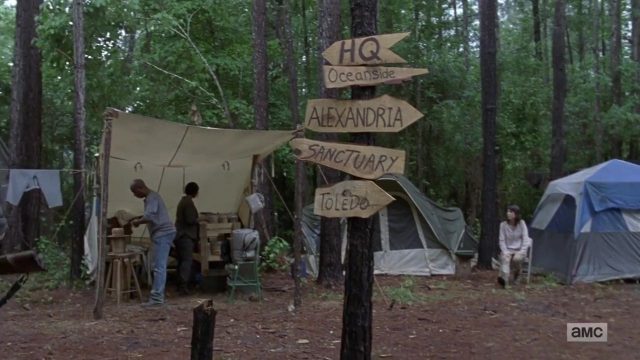 Michonne habla con Maggie de que deben definir bien las reglas de cómo será la forma en que se relacionarán las diferentes comunidades, y qué pasará si no ocurre como se define. Al parecer no están teniendo muy buena convivencia ya que se ven algunas peleas.
El misterioso helicóptero vuelve a aparecer esta temporada. Esta vez lo podemos ver de más cerca, en esta escena junto a Jadis. El helicóptero tiene un símbolo, y una letra A en su costado.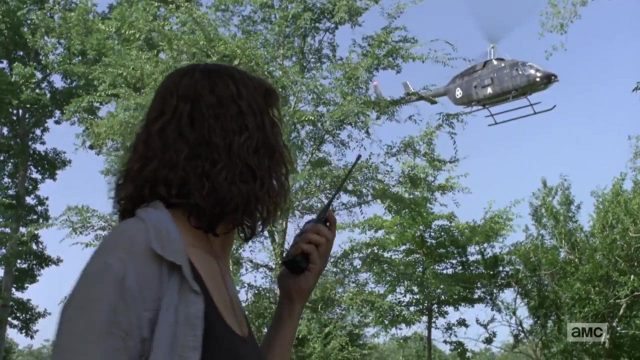 La escena final del tráiler nos traía una revelación más de esta novena temporada: Los Susurradores (The Whispers)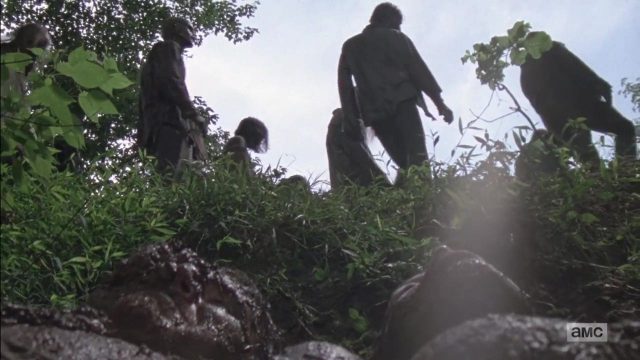 En la escena, vemos a Rosita, y a un nuevo personaje, desesperados tratándose de esconderse, cubriéndose de lodo, mientras cerca avanza una grupo de caminantes mientras se escucha susurrar: "¿Dónde están?"
La novena temporada de The Walking Dead se estrenará el Domingo 7 de Octubre en AMC, y el Lunes 8 de Octubre en canal FOX.