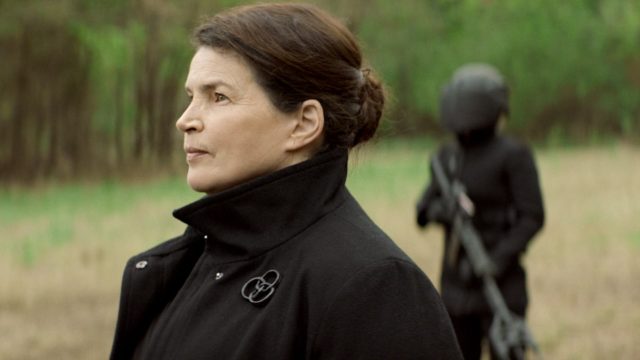 La nueva serie de The Walking Dead ya tiene nombre: "World Beyond", y con él la revelación de un nuevo adelanto.
¿De qué tratará la serie?
The Walking Dead: World Beyond contará con dos jóvenes protagonistas femeninas y se centrará en la primera generación que alcanza la mayoría de edad en el apocalípsis tal como lo conocemos.

Algunos se convertirán en héroes. Algunos se convertirán en villanos. Al final, todos serán cambiados para siempre.
El elenco de The Walking Dead: World Beyond incluye a Aliyah Royale como Iris, Annet Mahendru como Huck, Alexa Mansour como Hope, Nicolas Cantu como Elton, Hal Cumpston como Silas y Nico Tortorella como Felix.

La serie fue co-creada por Scott Gimple y Matt Negrete.
The Walking Dead World Beyond - Tráiler Subtitulado en Español
TWD World Beyond (Promo)
En este nuevo adelanto vemos al grupo de jóvenes, pero luego vemos un helicóptero aterrizando con el mismo símbolo que tenía el helicóptero que se llevó a Rick Grimes en The Walking Dead, o el helicóptero que vio Althea en Fear The Walking Dead.
Del helicóptero baja Elizabeth, el personaje interpretado por la actriz Julia Ormond, quien dice: "Somos la última luz del mundo... Somos la última esperanza".
¿Cuándo se estrena la serie?
La serie se estrenará el domingo 12 de abril en AMC Estados Unidos, y el lunes 13 de abril, por AMC Latinoamérica.