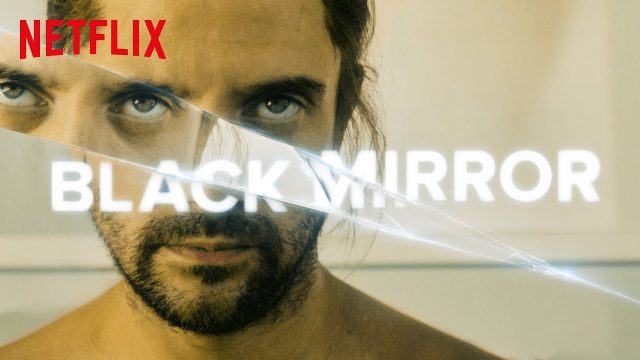 Tráiler subtitulado en español de la quinta temporada de Black Mirror, que regresa con nuevas historias el 5 de junio, solo en Netflix.
Entre la cuarta temporada (que se estrenó en diciembre de 2017), y la próxima quinta temporada, Netflix nos sorprendió con Bandersnatch, una película interactiva en la que podíamos elegir lo que queríamos que decidiera el personaje, y de este modo ir cambiando el rumbo de la historia.
Fue una experiencia nueva para los usuarios de Netflix, sin embargo nos hacía falta una nueva temporada de la serie.

La quinta temporada de Black Mirror viene a satisfacer esta necesidad, y promete sorprendernos con nuevas historias sobre el futuro que no vimos venir.
Black Mirror Temporada 5 (Tráiler Sub Español)
Elenco de la quinta temporada de Black Mirror
Con el estreno del tráiler ya podemos ver quiénes estarán presentes en la nueva temporada: Miley Cyrus (Hannah Montana), Topher Grace (BlacKkKlansman, Spider-Man 3), Anthony Mackie (Avengers), Yayha Abdul-Mateen II (Aquaman, Us), Pom Klementieff (Guardians of the Galaxy) .

También están confirmados Andrew Scott (Sherlock), Nicole Beharie (Sleepy Hollow), Angourie Rice (Spider-Man Homecoming), Madison Davenport, Damson Idris, y Ludi Lin.

¿Cuántos episodios tiene la quinta temporada de Black Mirror?
Lamentablemente, la quinta temporada de Black Mirror tendrá solo 3 episodios, pero esta serie siempre se ha caracterizado por calidad por sobre cantidad.