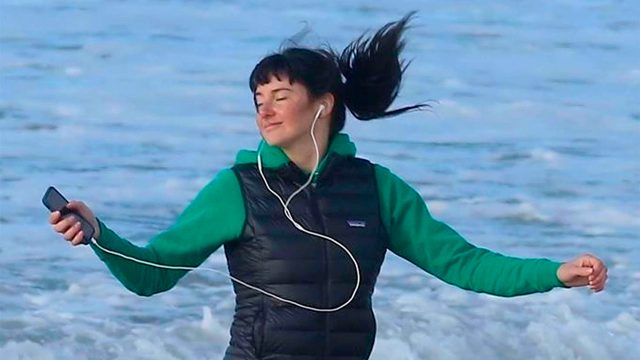 Una de las cosas que caracteriza a Big Little Lies es el buen soundtrack que tiene, y en esta segunda temporada ya han aparecido varias canciones.
A continuación les dejo las canciones que aparecen en el primer episodio de la segunda temporada de la serie, e iré actualizando semanalmente con las nuevas canciones a medida que se estrenen los nuevos episodios.

Les dejo también una playlist de Spotify donde iré agregando todas las canciones que irán formando el soundtrack de la nueva temporada.
Capítulo 2x01 "What Have They Done?"
Michael Kiwanuka - "Cold Little Heart"
Comienzo con un clásico. La música que aparece en la intro de la serie.
Joan Jett - "Bad Reputation"
Cuando Jane está ayudando a su hijo Ziggy a prepararse para ir al primer día de clases, bailan al ritmo de esta canción.
The Spinners - "I'll Be Around"
Es la canción que pone Chloe, la hija de Madeline en el auto cuando están llegando al primer día de clases.
Jimmy Ruffin - "What Becomes of the Brokenhearted"
Esta canción la escucha Renata (Laura Dern) en su auto momentos antes de llegar a su casa a realizar la sesión de fotos.
Diana Ross - "It's My House"
'It's my house, and i live here' canta Renata (Laura Dern) mientras realiza una sesión de fotos junto a la piscina de su casa.
Sufjan Stevens - "Mystery of love"
Cuando Jane (Shailene Woodley) está en la playa bailando junto al mar, justo antes de encontrarse con Corey (Douglas Smith), su nuevo compañero de trabajo.
Esta canción es bastante conocida porque forma parte del soundtrack de la película 'Call Me By Your Name'.
Portishead - "The Rip"
Abigail (Kathryn Newton) está escuchando esta canción en su computadora cuando Madeline va a hablar con ella por el tema de los estudios universitarios.
Cassandra Wilson - "Harvest Moon"
Este cover de la canción de Neil Young acompaña los recuerdos de Perry que tiene Celeste (Nicole Kidman) en el episodio.
Sinead O'Connor - "All Apologies"
Este cover de Sinead del tema de Nirvana suena en la habitación de Jane cuando está dibujando casi al final del episodio.
The Avener, Phoebe Killdeer - "Fade Out Lines"
Esta canción suena durante los créditos del final del episodio y durante la escena que comparten Jane y Celeste en el bar.
Capítulo 2x02 "Tell Tale Hearts"
Neil Young - "Cowgirl in the Sand"
Cuando Celeste va en el auto, en la primera escena luego de la intro de la serie.
Brenton Wood - "Great Big Bundle of Love"
Cuando Skye y Bonnie van en el auto rumbo a la escuela.
Charles Bradley - "Let Love Stand a Chance"
Mientras Jane y Bonnie hacen yoga, esta es la canción que suena de fondo.
Alpha - "Somewhere Not Here"
Cuando Celeste recuerda una cita que tuvo con Perry.
Jimmy Ruffin - "What Becomes of the Brokenhearted"
Cuando Renata va en el auto con su esposo, escuchan esta canción.
Elle King - "Good Thing Gone"
Esta canción aparece cuando Madeline y Abigail está conversando en la cocina.
Sufjan Stevens – "Redford (for Yia-Yia and Pappou)"
Esta canción aparece casi al finalizar el episodio, cuando vemos escenas de los diferentes personajes.
Villagers - "The Wonder of You"
Este cover de Elvis Presley, suena durante los créditos del final del episodio.
Capítulo 2x03 "The End of the World"
Keep On Loving You -"Cigarettes After Sex"
Roxy Music - "Love Is The Drug"
Mojave 3 - "Bluebird Of Happiness"
Cowboy Junkies - "Dreaming My Dreams With You"
Massive Attack - "Karmacoma"
Capítulo 2x04 "She Knows"
POP ETC - "Dreams"
Donna Summer - "Try Me, I Know We Can Make It"
Bee Gees - "How Deep Is Your Love"
Donna Summer - "Lucky"
The Trammps - "Disco Inferno"
Al Green - "Jesus Is Waiting"
Timmy Thomas - "Why Can't We Live Together"
Jim James - "Why Can't We Live Together"
Cover.
Capítulo 2x05 "Kill Me"
Carole King - "(You Make Me Feel Like) A Natural Woman"
Donnie & Joe Emerson - "Baby"
Aretha Franklin - "A Change Is Gonna Come"
Chicago - "If You Leave Me Now"
Sparklehorse - "It's A Wonderful Life"
My Morning Jacket - "Victory Dance"
Capítulo 2x06 "The Bad Mother"
Golden Boy & Miss Kittin - "Rippin Kittin"
Tenebrio, Miss Kittin, Golden Boy - "Rippin' Kittin - Original Mix"
Ann Peebles - "Until You Came into My Life"
Placebo - "Running up That Hill"
Patti Smith - "Everybody Wants to Rule the World"
Elizabeth Cotten - "Shake Sugaree"
Roy Orbison - "It's Over"
Capítulo 2x07 "I Want to Know" (Final)
Janis Joplin - "Piece of My Heart"
Gloria Taylor - "Deep Inside You"
Leon Bridges - That Was Yesterday
Willie Nelson - "Have You Ever Seen the Rain" (feat. Paula Nelson)
Christina Vierra and the Ryan Rehm Band - "Piece Of My Heart"