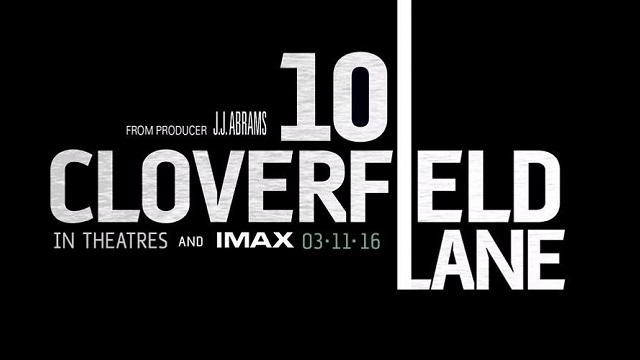 ¡El secreto mejor guardado de J.J. Abrams ha sido revelado! Cloverfield 2 ('10 Cloverfield Lane') es una realidad, y ya tenemos el tráiler, póster y la fecha de estreno.

En 2014, ya existía la noticia de que el director Dan Trachtenberg dirigiría una película post-apocalíptica llamada 'Valencia' para Bad Robot y Paramount, la cual estaría producida por J.J. Abrams.
Si bien la mayoría era cierto, lo que J.J. Abrams y su equipo pudieron mantener en secreto todos estos años, es que se trataba de la rumoreada película relacionada con 'Cloverfield' (Monstruoso), y sólo hoy con el estreno del tráiler se ha dado a conocer su verdadero titulo: '10 Cloverfield Lane' ('Avenida Cloverfield 10' en Latinoamérica y 'Calle Cloverfield 10' en España).
Aquí está el tráiler subtitulado en español:
El tráiler de la nueva película se pudo ver en cines previo a la película 13 Hours: The Secret Soldiers of Benghazi de Michael Bay, tomando un camino de marketing similar al del 2008, cuando el misterioso tráiler de Cloverfield se presentó junto a la película Transformers.
Ante el sorpresivo estreno del tráiler y el haber mantenido en secreto la película, el sitio Collider se contactó con Paramount Pictures, quienes enviaron la siguiente declaración de parte del propio J.J. Abrams:
"La idea surgió hace mucho tiempo atrás durante la producción. Queríamos hacer un pariente de sangre de Cloverfield. La idea fue desarrollada con el tiempo. Queríamos retener el título por el mayor tiempo posible."
Según la trama que se dió a conocer para la película en ese entonces titulada Valencia (y luego The Cellar), la historia trataría de una mujer que sufre un accidente automovilístico, despertando en el sótano del sujeto que supuestamente la rescató de un ataque químico que dejó todo el lugar inhabitable, pero ella no confía y se apresta a descubrir qué está sucediendo en el exterior.
Junto al tráiler se ha revelado el póster promocional en el que se puede leer la frase "Los monstruos vienen en muchas formas".
10 Cloverfield Lane (titulada 'Avenida Cloverfield 10' en Latinoamérica y 'Calle Cloverfield 10' en España) está protagonizada por Mary Elizabeth Winstead, John Goodman, y John Gallagher Jr. (The Newsroom), y se estrenará el 11 de Marzo de 2016 en Estados Unidos.