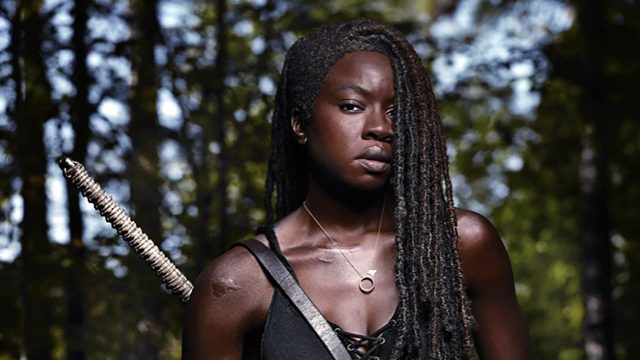 Danai Gurira, quien interpreta a Michonne en The Walking Dead, abandonará la serie, tal como lo hizo Andrew Lincoln (Rick Grimes) hace unos meses.
Según informa The Hollywood Reporter, algunas fuentes habrían confirmado que Danai Gurira, quien se sumó al elenco de The Walking Dead en la tercera temporada bajo el rol de Michonne, habría firmado un acuerdo para regresar cómo última vez en la décima temporada de la serie.

La temporada 10 fue confirmada esta semana, y se estrenará en Octubre 2019.
Bajo este nuevo acuerdo, Danai regresará de forma limitada, es decir sólo la veremos de forma intercalada en algunos episodios de la temporada 10
Si bien Danai ya no será parte de la serie, es probable que siga participando en las próximas películas de The Walking Dead que AMC está planeando con Andrew Lincoln en el papel de Rick Grimes.