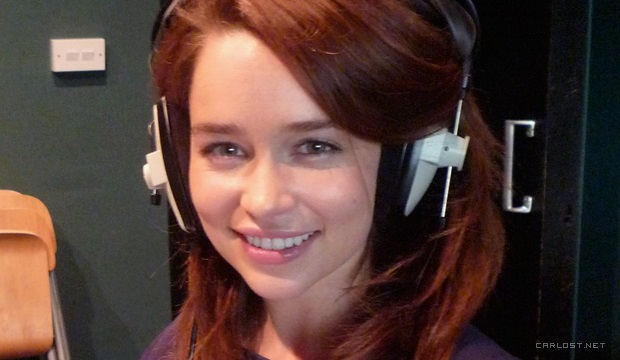 Emilia Clarke participará en el penúltimo episodio de Futurama 7x25 "Stench and Stenchibility", en donde será la voz de un personaje muy particular, alejado totalmente de su papel en Game of Thrones.
A continuación más detalles e imágenes de cómo lucirá su personaje.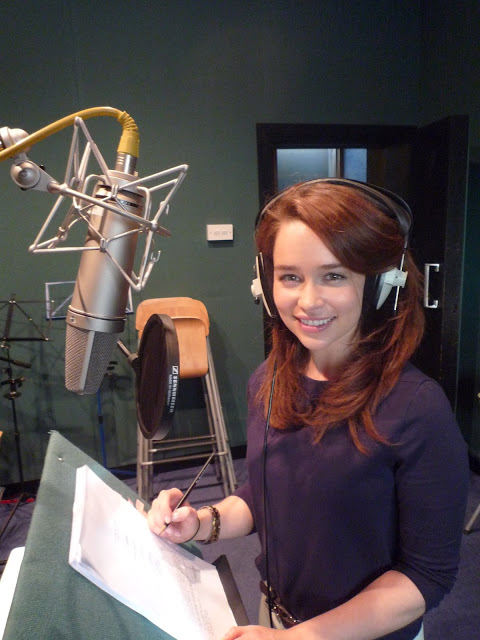 La cuenta de
Futurama en Facebook
ha compartido esta foto de la actriz mientras grababa.
Según informa EW, Emilia esta vez no estará interpretando a la madre de los dragones, sino que será una vendedora de flores, que irónicamente ha nacido sin el sentido del olfato.
"Ella se enamora del Dr. Zoidberg — el personaje más maloliente en la Tierra del futuro — pero ella no lo puede oler, así que hacen la pareja perfecta" explica el productor ejecutivo David X. Cohen.
"Sin embargo, siendo un doctor, él tiene la oportunidad de realizarle un transplante de nariz y darle el sentido del olfato, lo cual destruiría su romance, así que es un gran dilema."
El episodio en el que aparecerá Emilia Clarke será el 7x25 titulado "Stench and Stenchibility", el penúltimo episodio de la serie, y se emitirá el 28 de Agosto de 2013.