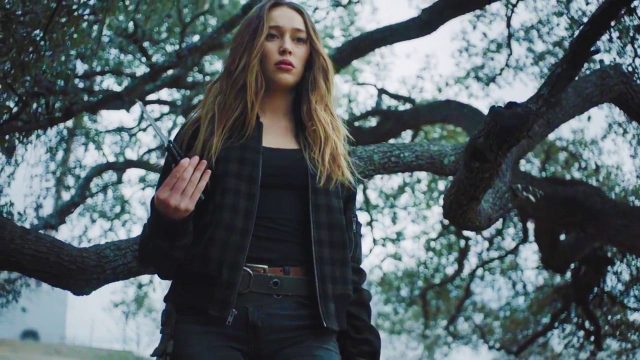 Nueva promo subtitulada en español de la cuarta temporada de Fear The Walking Dead (FearTWD), que regresa el Domingo 15 de Abril en AMC.

Falta un poco menos de un mes para el regreso de Fear The Walking Dead, y la premiere de su cuarta temporada estará precedida esa noche por el final de la octava temporada de The Walking Dead.
Esta temporada está marcada por ser el crossover entre ambas series, con Morgan (Lennie James) como el personaje elegido para participar en FearTWD.
La noche del estreno llegará incluso a los cines, ya que como evento especial, en algunos cines de Estados Unidos se podrá ver el final de The Walking Dead y luego el primer capítulo de la nueva temporada de Fear The Walking Dead.
Esta nueva promo, está protagonizada por los personajes principales de la cuarta temporada de FearTWD, y está narrada por Morgan y Madison (Kim Dickens).
El adelanto no nos revela mucho de la historia que abordará esta nueva temporada, pero si se centra bastante en Morgan (como personaje del crossover) y en personajes que volvemos a ver como Madison, Alicia (Alycia Debnam-Carey), Nick (Frank Dillane), Strand (Colman Domingo), y Luciana (Danay Garcia).
También tenemos escenas de los nuevos personajes de esta temporada 4: John (Garret Dillahunt), Naomi (Jenna Elfman) y Althea (Maggie Grace).
FearTWD Temporada 4 - Promo Sub Español
En la promo, Morgan dice: " Corrí... Mi esposa, mi hijo, mis amigos...son a quienes perdí antes de haberme perdido a mi mismo."
"En este mundo, serás despedazado por dientes, o por balas. Aprendí a aceptar lo que fui — un asesino. Todo lo que vi era rojo. En este mundo, siempre estamos solos."
Madison, pese a todo lo malo del mundo en el que viven, tiene un mensaje más optimista: "Estoy cansada de correr, he perdido a gente que quería también."
"Algunas personas pueden ser cruel. Se apoderarán, y matarán."
"Hice cosas mucho peores cuando estuve allí afuera... todos lo hicimos. Pero podemos detener eso. Podemos comenzar de nuevo."
The Walking Dead finaliza su octava temporada el Domingo 15 de Abril en AMC, seguido inmediatamente por el estreno de la cuarta temporada de Fear the Waking Dead.