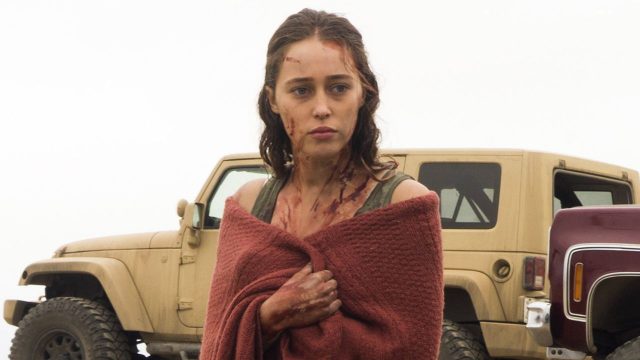 AMC ha anunciado que la cuarta temporada de Fear The Walking Dead se estrenará el Domingo 15 de Abril de 2018 a las 22:00 hrs (EEUU).

A partir del siguiente Domingo, los episodios se estrenarán a las 21:00 hrs (EEUU)
Recuerden que en Latinoamérica los episodios estreno de Fear The Walking Dead se podrán ver en simultáneo con Estados Unidos, los Domingo en la noche a través de AMC Latinoamérica.
Esta cuarta temporada de la serie incluirá al personaje de Morgan, interpretado por el actor Lennie James, quien está desde la primera temporada en The Walking Dead, y que será parte del crossover de ambas series.
Además de este anuncio, AMC informó de la fecha de regreso y estreno de otras de sus series:
McMafia: Este thriller internacional (inspirado en el libro del mismo nombre) se estrenará en AMC el 26 de Febrero a las 22:00 hrs(EEUU) , y se desarrolla en ocho partes.
La serie sigue las aventuras de Alex Godman (James Norton), el hijo de padres rusos exiliados con lazos con la mafie, quien se ve absorbido por el mundo del crimen organizado.
The Terror: El thriller de suspenso, producido por Ridley Scot se estrenará con dos episodios seguidos el 26 de Marzo de 2018 a las 21:00 hrs (EEUU).
La serie que está inspirada en eventos reales, se centra en la tripulación del Royal Navy, mientras tratan de descubrir el Paso del Noroeste.
Into the Badlands Tercera Temporada: Regresará el 22 de Abril de 2018 a las 22:00 hrs (EEUU)
James Cameron's Story of Science Fiction: Se estrena el 30 de Abril de 2018 a las 22:00 hrs (EEUU).
El documental abordará los inicios de la ciencia ficción y su futuro con personajes como Steven Spielberg, George Lucas, Ridley Scott, Christopher Nolan, Arnold Schwarzenegger, Will Smith, y Sigourney Weaver.