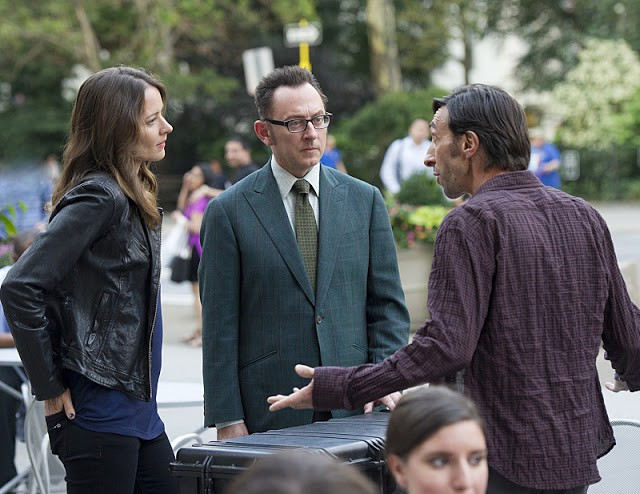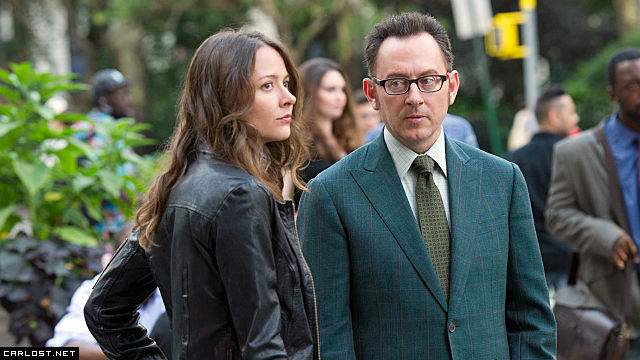 Root (Amy Acker) & Harold Finch (Michael Emerson) en Person of Interest 4x03 Wingman
Fotos promocionales + sinopsis del próximo capítulo de Person of Interest 4x03 "Wingman", que se estrena el Martes 7 de Octubre en CBS.

Person of Interest S04E03 "Wingman"
Sinopsis: Finch recluta a Fusco para que se acerque a la nueva 'persona de interés', un wingman profesional (Es quien te ayuda a tener una cita, mientras él entretiene a la amiga de la chica), pero aprender cómo acercarse a las mujeres pronto se convierte en la menor de sus preocupaciones.
Mientras tanto, Reese debe encontrar una manera de jugar según las reglas en su nuevo trabajo de día, mientras que la Máquina envía a Finch y Root en una misteriosa misión.
Elenco Principal:
Jim Caviezel (John Reese)
Michael Emerson (Harold Finch)
Kevin Chapman (Lionel Fusco)
Sarah Shahi (Sameen Shaw)
Amy Acker (Root)
Elenco Recurrente:
Enrico Colantoni (Elias)
John Nolan (Greer)
John Doman (Garrison)
David Valcin (Scarface)
Elenco Invitado:
Monique Gabriela Curnen (Capt. Moreno)
Ryan O'Nan (Andre)
Jason Pendergast (Mickey)
Chris Santangelo (Jumpy Jerry)
Ryan Woodle (Barry)
Spencer Moses (Lenny)
Jamie Jackson (Janis)
Stephen Badalamenti (Roman)
Bernard Bygott (Tate)
Ryan King (Rance)
Hugues Faustin (Jude)
Will Blomker (Nick)
Anne Richardson (Angela)
Escrito por: Amanda Segel
Dirigido por: Fred Toye