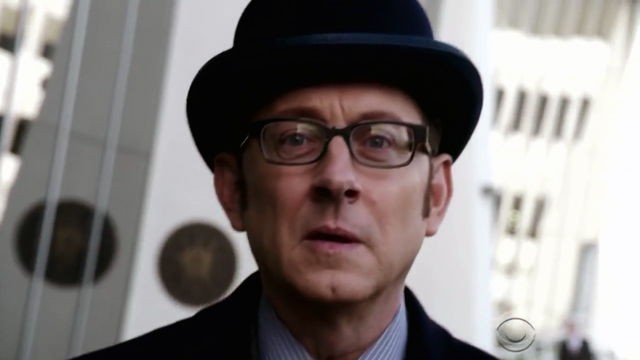 Promo del penúltimo capítulo de Person of Interest5x12 ".exe", que se estrena el Martes 14 de Junio en CBS.

Quedan sólo 2 capítulos para que la serie llegue a su fin, y Harold hará lo impensado para destruir a Samaritan.
Sinopsis de Person of Interest S05E12 ".Exe" – Mientras Reese y Shaw se apresuran en encontrar a Finch, él se infiltra en una instalación de máxima seguridad del gobierno, en una desesperada misión que podría significar no sólo el fin de Samaritan, sino también podría acabar con su vida y con la Máquina.
Person of Interest 5x12 Promo
ELENCO PRINCIPAL: Jim Caviezel (John Reese), Michael Emerson (Harold Finch), Kevin Chapman (Lionel Fusco), Sarah Shahi (Sameen Shaw), Amy Acker (Root).
ELENCO RECURRENTE: John Nolan (Greer), John Doman (Senator Garrison), Brett Cullen (Nathan Ingram), Robert Manning, Jr. (Zachary), Henry Peck (Jacob Pitts), Michael McGlone (Szymanski), David Aaron Baker FBI (SAC LeRoux).
El capítulo final de la serie, el 5x13 "return 0" se estrenará el Martes 21 de Junio.