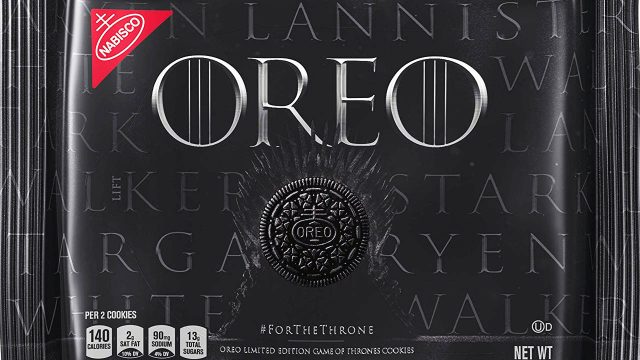 Desde este lunes 8 de abril se puede adquirir la edición limitada de Game of Thrones que ha lanzado la marca Oreo para celebrar la temporada final de la serie.
Así luce el envase que contiene alrededor de 30 galletas,e incluye 4 diferentes diseños que son: un lobo huargo para la Casa Stark, un león para la Casa Lannister, un dragón de tres cabezas para la Casa Targaryen, y el rey de la noche para los Caminantes Blancos.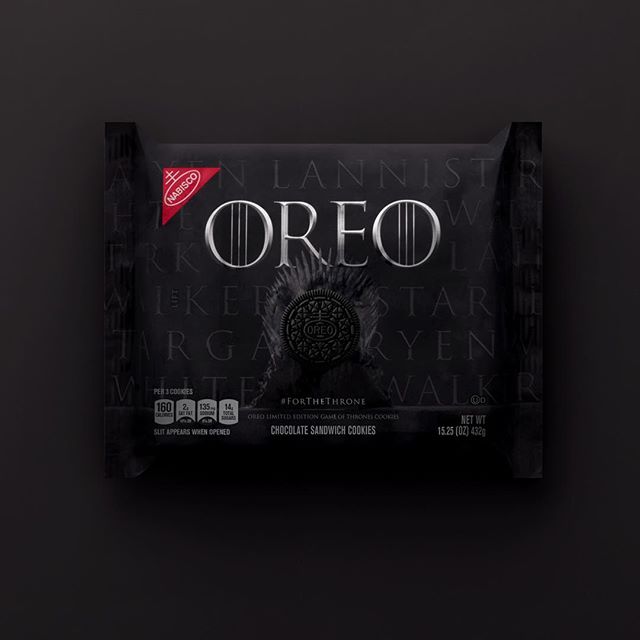 Para promocionar esta edición especial de Oreo, la marca realizó una genial intro de la serie pero sólo con galletas Oreo.
Intro de Game of Thrones con galletas Oreo
¿Dónde comprar las Oreo de Game of Thrones?
Por el momento solo están disponibles en Estados Unidos, en tiendas como Walmart,sin embargo, mientras indagaba encontré que también están disponibles en la tienda de Oreo en Amazon, a 13 dólares.
Esperemos que lleguen a otros países pronto, ya que de seguro serán un éxito. Yo les escribí en Facebook preguntando. Vamos a ver qué responden.