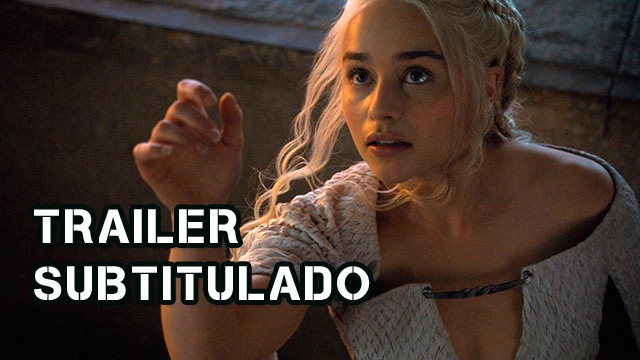 Hoy durante un evento de Apple, HBO anunció su servicio de streaming HBO Now, y aprovechó de revelar un nuevo tráiler de la quinta temporada de Game of Thrones. A continuación lo puedes ver subtitulado.

Game of Thrones 5×01 «The Wars to Come»
Fecha de estreno: Domingo 12 de Abril en HBO.
El nuevo servicio de streaming 'HBO Now' se estrenará en Abril y en un principio será exclusivo de dispositivos Apple (Apple TV, iPad , iPhone).
En el servicio de streaming se estrenarán películas, documentales, y por supuesto series, y como una de las principales del canal es Game of Thrones, qué mejor que estrenar este tráiler de la nueva temporada: