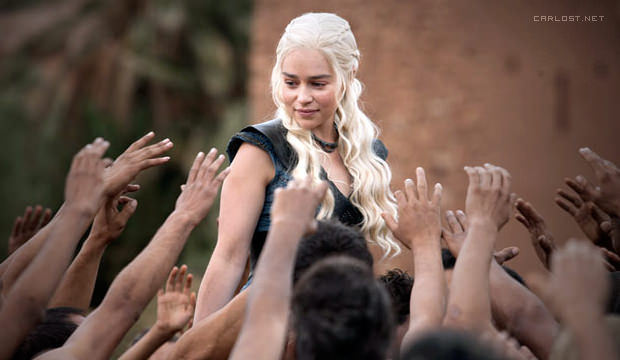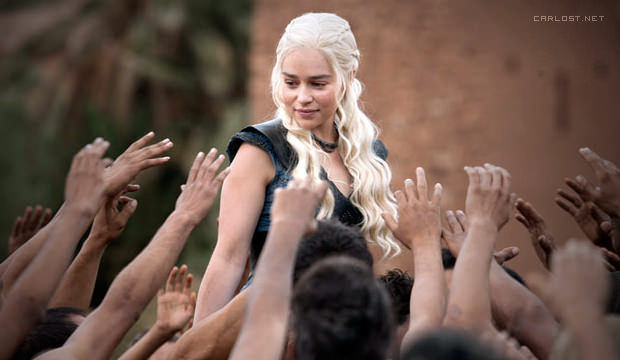 Hoy 8 de Julio ha comenzado el rodaje de la cuarta temporada de
Game of Thrones
en Irlanda del Norte.

La asistente de producción Cat Taylor así lo reveló hoy via Twitter:
We are officially rolling. Day one, Season 4. It has begun.

— Cat Taylor (@CatonSet) July 8, 2013
El elenco y el equipo técnico comenzará filmando en Irlanda del Norte, y algunos grupos se trasladarán hasta Islandia y Croacia a finales de Julio.

La temporada 4 de Game of Thrones abarcará aproximadamente la segunda mitad de la tercera novela de la saga Canción de Hielo y Fuego, Tormenta de Espadas.

La nueva temporada continuará luego del impactante final de la tercera temporada, en donde vimos a Robb Stark y su madre Catelyn ser asesinados por Walder Frey, Jon Snow separándose de los Salvajes, y a Daenerys liberando a los esclavos de la ciudad de Yunkai.

Los casting para la cuarta temporada aún se están realizando; recientemente supimos que el actor chileno Pedro Pascal interpretará a la Víbora Roja (Oberyn Martell), pero aún hay varios personajes importantes que no cuentan con un actor asignado.

Pero no todo es rodaje, también hay que hacer promoción y es por eso que el próximo 19 de Julio gran parte del elenco aparecerá en el panel de Game of Thrones en la Comic-Con en San Diego junto al autor de Canción de Hielo y Fuego, George R.R. Martin y los productores ejecutivos de la serie de HBO, David Benioff y D.B. Weiss.
Los actores confirmados para asistir son: Peter Dinklage (Tyrion Lannister), Emilia Clarke (Daenerys Targaryen), Kit Harington (Jon Snow), Nikolaj Coster-Waldau (Jaime Lannister), John Bradley (Samwell Tarly), Michelle Fairley (Catelyn Stark), Rose Leslie (Ygritte), y Richard Madden (Robb Stark).
Vía: Hypable