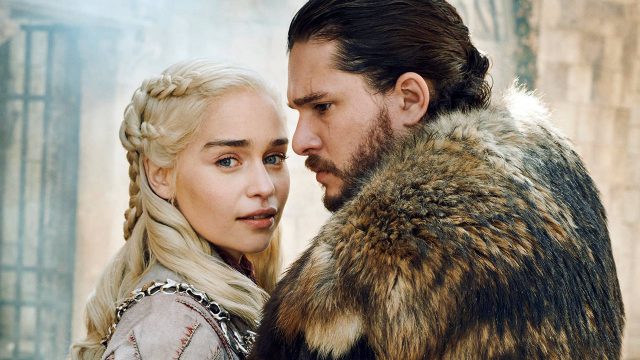 Sesión de fotos del elenco de Game of Thrones (Juego de Tronos) para la edición de marzo 2019 de la revista Entertainment Weekly (EW).
Falta un poco más de un mes para el estreno de la temporada final de la serie, y la revista Entertainment Weekly ha querido dedicarle no solo una, sino 16 variantes de portada.
Con el titular "Game Over", la revista en la edición de marzo 2019 trae a los diferentes protagonistas de la serie en su portada.

Los fanáticos podrán elegir entre las portadas individuales de:
Daenerys, Jon Snow, Arya Stark, Sansa Stark, Brienne of Tarth, Tyrion Lannister, Cersei Lannister, Jaime Lannister, Bran Stark , o el Rey de la Noche.

En adición a estas variantes, también hay portadas con dos personajes: Varys junto a Jorah Mormont, Missandei con Gusano Gris, El Perro junto a La Montaña, Davos Seaworth con Melisandre, Theon Greyjoy con Euron Greyjoy, y Samwell Tarley junto a Gilly.
16 Portadas de Game of Thrones para la revista Entertainment Weekly - Marzo 2019
Sesión de fotos octava temporada de Game of Thrones, revista EW 2019
Además de las portadas, la sesión de fotos nos presenta una foto grupal del elenco, y varias otras imágenes de nuestros personajes favoritos.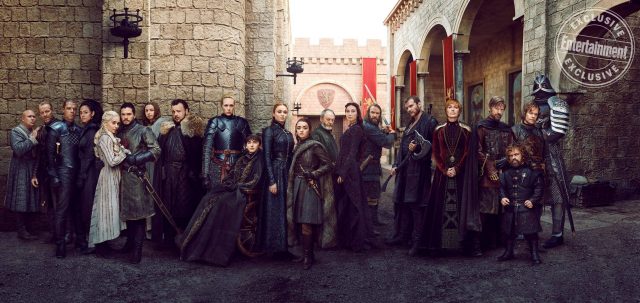 La octava y última temporada de Game of Thrones tendrá solamente 6 episodios, y se estrenará mundialmente el domingo 14 de abril en HBO.