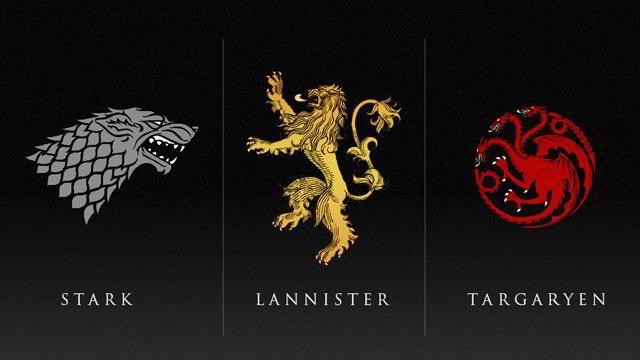 Esta tarde, HBO ha publicado 3 nuevos adelantos de la sexta temporada de Game of Thrones, esta vez centrados en las casas Stark, Lannister y Targaryen.

Los vídeos promocionales fueron publicados a través de la cuenta oficial de Game of Thrones en Twitter, en donde se pedía demostrar apoyo con los hashtags #HouseStark #HouseLannister o #HouseTargaryen.
Al enviar un tweet a @GameofThrones con el hashtag, se recibía de vuelta un mensaje junto a un video promocional.
A continuación los videos subtitulados por HBO Latinoamérica:
Teaser subtitulado de los Stark

En este primer teaser, se puede escuchar a Lord Ramsay Bolton diciendo "Winterfell es mío. Ven y mira."
Teaser subtitulado de los Lannister

El video de la Casa Lannister está narrado por Jonathan Pryce como el Gorrión Supremo, mientras de fondo se escucha 'Shame' junto al sonido de la campana de la Septa Unella cuando fue el castigo de Cersei:
"Cada uno de nosotros es pobre e inofensivo. Pero juntos, podemos derrocar un imperio."
Teaser subtitulado de los Targaryen

En el tercer teaser, alguien que no sabemos quien es exactamente, le dedica unas palabras en dothraki ,no muy amables a Daenerys:
"No eres nadie. Ni la millonésima parte de tu nombre. Reina de nada."
La sexta temporada de Game of Thrones se estrena el Domingo 24 de Abril de 2016 en HBO, y si seguimos la lógica del añó pasado, el tráiler con escenas de la nueva temporada deberíamos verlo antes que finalice Enero, ya que el año pasado se estrenó el 30 de Enero.