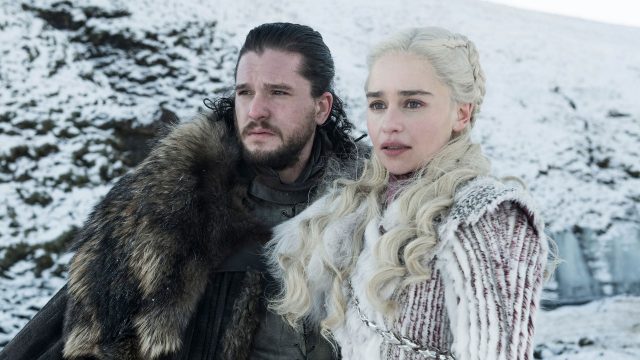 Hoy HBO publicó las nuevas imágenes promocionales de la octava y última temporada de Game of Thrones (Juego de Tronos) que se estrenará el 14 de abril de 2019.
Hasta ahora solo habíamos tenido una imagen de Jon y Daenerys en la portada de EW, un par de escenas en el trailer de lo que se viene el 2019 en HBO, y un teaser desde la cripta de los Stark, pero ahora tenemos varias fotos promocionales disponibles.
En total son 14 imágenes, y en ellas podemos ver a Cersei Lannister (Lena Headey) , Arya Stark (Maisie Williams), Bran Stark (Isaac Hempstead Wright), Davos Seaworth (Liam Cunningham), Samwell Tarley (John Bradley), Sansa Stark (Sophie Turner), Jaime Lannister (Nikolaj Coster-Waldau) , Brienne of Tarth (Gwendoline Christie) , Daenerys Targaryen (Emilia Clarke), Tyrion Lannister (Peter Dinklage), Jon Snow (Kit Harington), y Varys (Conleth Hill) .
Game of Thrones T8 - Galería de imágenes
La octava temporada (temporada final) de Game of Thrones se estrenará el domingo 14 de Abril de 2019 en HBO y tendrá solamente 6 episodios.