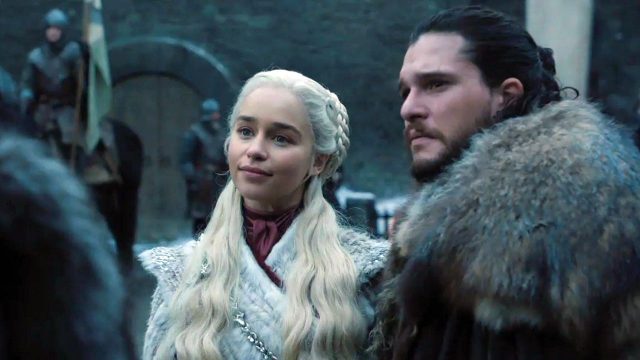 Esta noche, durante los Golden Globes, HBO publicó un video de las nuevas temporadas que se estrenan el 2019, y contiene las primeras escenas de Game of Thrones.
Acá está el adelanto subtitulado:
En el video podemos ver a Daenerys Targaryen (Emilia Clarke) con Sansa Stark (Sophie Turner) — juntas por primera vez en la historia de la serie.

"Winterfell es suyo, Su Alteza" le dice Sansa a Daenerys.
En la escena también aparecen Jon Snow (Kit Harington), Brienne of Tarth (Gwendoline Christie) y Ser Jorah Mormont (Iain Glen).
La octava temporada (temporada final) de Game of Thrones se estrenará en Abril de 2019 en HBO y constará de 6 episodios solamente.