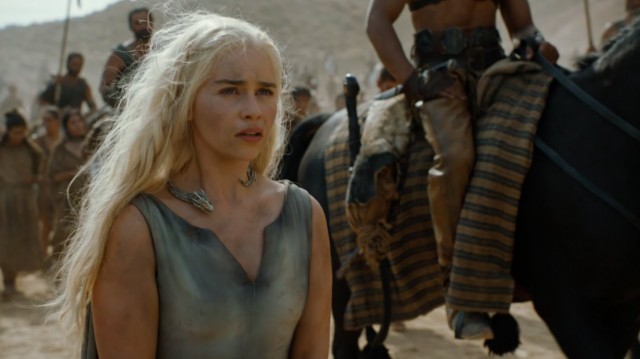 ¡Ya está aquí! El primer tráiler de la sexta temporada de Game of Thrones, que se estrena mundialmente a través de HBO el Domingo 24 de Abril de 2016.

Finalmente HBO ha publicado el primer tráiler promocional de la nueva temporada de Game of Thrones, y lo hace con un avance cargado de acción y sin censura. De hecho el tráiler está calificado como "Red Band Trailer", es decir que no es apto para todo público, sino dirigido para un público adulto.
Sin más preámbulos, vean ustedes mismo lo que se viene en esta nueva temporada de Game of Thrones:
Game of Thrones Temporada 6 - Tráiler Subtitulado en Español
En Dailymotion (Para los que tienen bloqueado Youtube en sus trabajos, lugares de estudio, etc)

En Youtube:

La canción usada en el tráiler es la versión de "Wicked Game," interpretada por James Vincent McMorrow. (La canción es originalmente interpretada por Chris Isaak).