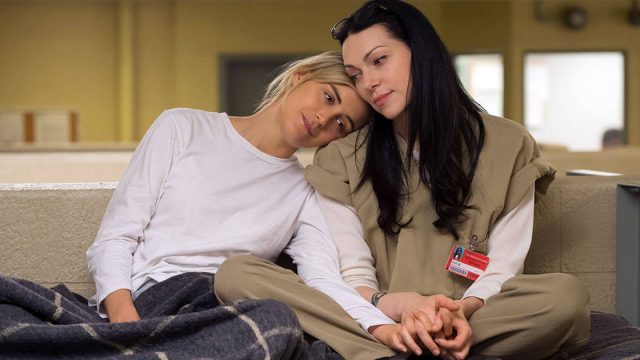 Netflix anunció que el final de Orange is The New Black (OITNB) llegará de la mano de su séptima temporada el 2019.

Es el adiós a las reclusas de Litchfield, y el fin de una era en Netflix, ya que Orange is the New Black fue una de las primeras series originales estrenadas en la plataforma, y que inmediatamente se convirtió en favorita, ya que era la mezcla perfecta entre drama y comedia (dramedia).
Fue tan así, que tras la emisión de su primera temporada, la serie fue nominada en los premios Emmy a mejor serie de comedia, y al año siguiente como mejor serie dramática, convirtiéndose así en la primera serie en obtener nominaciones al Emmy en ambas categorías.
Mira a continuación el video de cómo el elenco de la serie anunció la temporada final de Orange is The New Black a estrenarse el 2019 en Netflix:
Warning: This may make you cry. The Final Season, 2019. #OITNB pic.twitter.com/bUp2yY0aoK

— Orange Is the New... (@OITNB) 17 de octubre de 2018