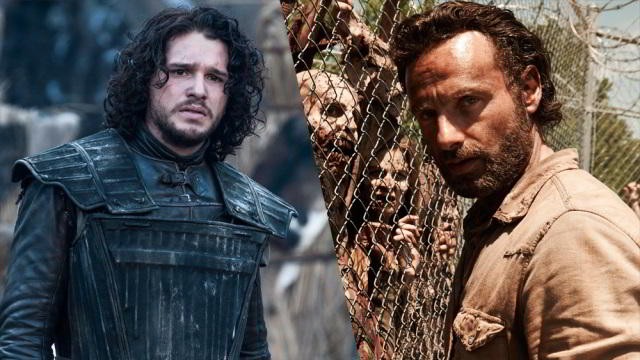 Como todos los años, Torrent Freak da a conocer las series más descargadas del año, y por cuarto año consecutivo, Game of Thrones es la serie más pirateada en internet.
The Walking Dead está en segundo lugar, seguida de The Big Bang Theory.

Este 2015, por cuarto año consecutivo Game of Thrones (Juego de Tronos) es la serie de TV más descargada, con un aproximado de 14.4 millones de descargas a través de BitTorrent. Pese a que HBO estrena en simultáneo la serie en varios países del mundo, y además a través de su plataforma online HBO Go, son muchísimos quienes siguen descargando la serie por torrent.
Más de la mitad de las descargas ocurrieron en la primera semana, luego del estreno en televisión, y el total de descargas casi duplica a la cantidad de personas que vieron la serie de forma tradicional en televisión en los Estados Unidos.
The Walking Dead ocupó el segundo lugar con un aproximado de 6.9 millones de descargas, seguida por The Big Bang Theory en tercer lugar con un estimado de 4.4 millones de descargas.
A continuación el listado con las 10 series más descargadas (pirateadas) de internet del 2015.
TOP 10 Series de TV más descargadas en BitTorrent, 2015

#
Serie
Descargas (aprox.)
Televidentes EE.UU. (aprox.)
Fuente: torrentfreak.com
1
Game of Thrones (HBO)
14,400,000
8,110,000
2
The Walking Dead (AMC)
6,900,000
15,780,000
3
The Big Bang Theory (CBS)
4,400,000
18,300,000
4
Arrow (CW)
3,900,000
3,920,000
5
The Flash (CW)
3,600,000
4,010,000
6
Mr. Robot (USA Network)
3,500,000
1,750,000
7
Vikings (History)
3,300,000
5,010,000
8
Supergirl (CBS)
3,000,000
12,960,000
9
The Blacklist (NBC)
2,900,000
10,110,000
10
Suits (USA Network)
2,600,000
2,380,000