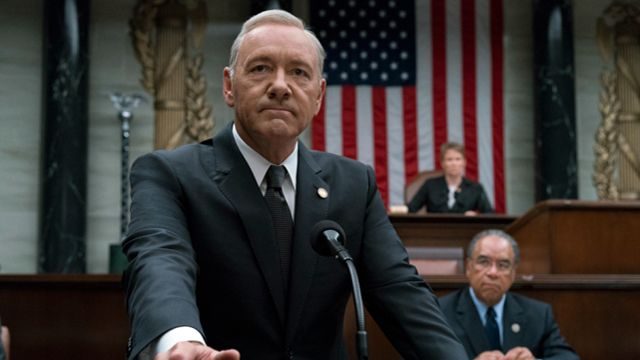 La sexta temporada de House of Cards, que se estrenará el 2018 en Netlix será la última temporada de la serie.

La noticia de la cancelación de 'House of Cards' llega a menos de 24 horas de que se hiciera pública la denuncia del actor Anthony Rapp (Star Trek: Discovery), quien asegura haber sido acosado sexualmente cuando tenía 14 años por el actor Kevin Spacey, en medio de una fiesta a la cual había sido invitado luego de una presentación en Broadway.
Luego de la denuncia, Kevin Spacey ocupó sus redes sociales para publicar un comunicado en el que decía no recordar lo ocurrido, y además reconocía públicamente su homosexualidad, lo cual causó el repudio de la gente, por considerar que estaba tratando de utilizar esto último para desviar la atención de lo realmente importante.
Según el sitio TVLine, un representante de Netflix ha confirmado que la cancelación de la serie es algo que se había decidido hace meses, y que no guarda relación con las recientes acusaciones en contra de su protagonista.
La serie inició la producción de la sexta temporada a principios de este mes, pese a que Netflix nunca confirmó oficialmente la nueva temporada.
La última entrega de House of Cards, protagonizada por Kevin Spacey (Frank Underwood) y Robin Wright (Claire Underwood), estrenará sus últimos 13 capítulos en 2018.
Los productores ejecutivos Melissa James Gibson y Frank Pugliese, quienes reemplazaron al saliente creador Beau Willimon el año pasado, se espera que regresen como showrunners en la última temporada.