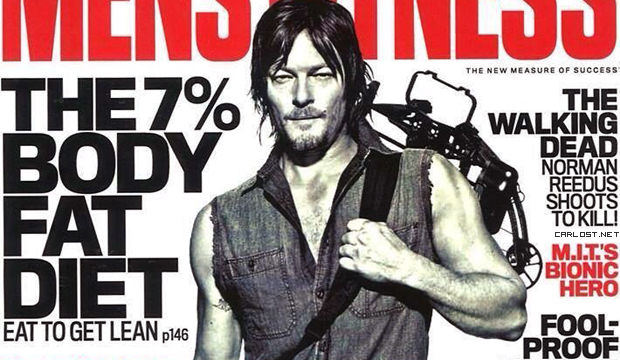 ACTUALIZADO: Nuevas fotos y video.Norman Reedus aparece en la portada de la edición de Diciembre 2013 de la revista Men's Fitness USA, vestido como Daryl Dixon en The Walking Dead, bajo el titular "Shoots to kill!" (¡Dispara a matar!).
A continuación más imágenes y el video de cómo se realizó la sesión de fotos.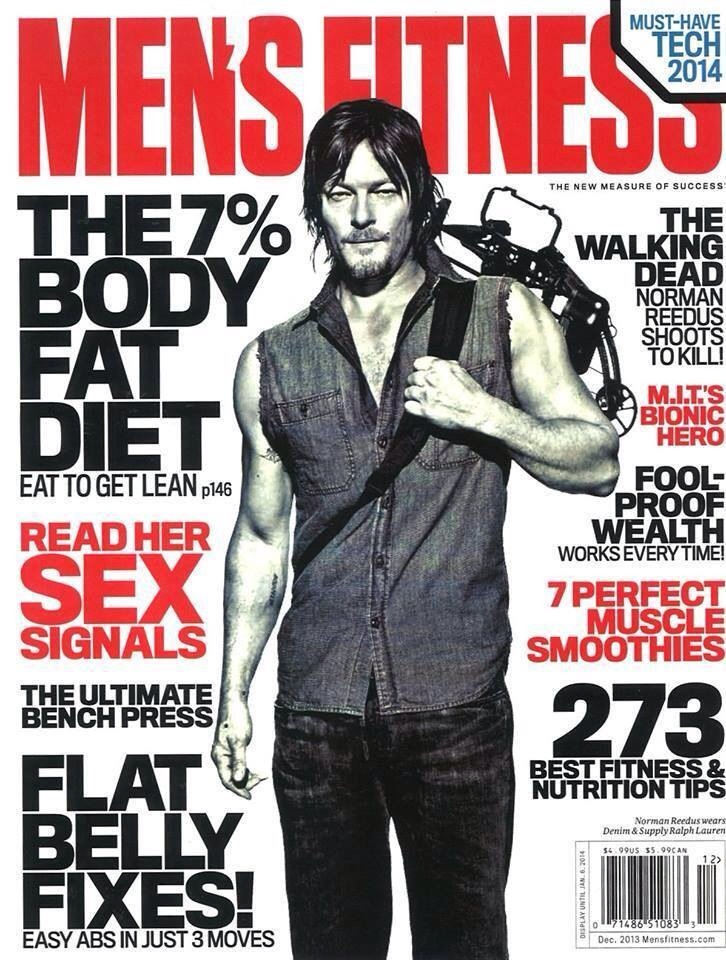 Norman Reedus como Daryl Dixon en la portada de Men's Fitness Magazine (Diciembre 2013)
Si bien la revista sale a la venta el 18 de Noviembre, los que tienen suscripción la reciben antes, y ya podemos ver algunas imágenes del interior de la revista, algunas fotos que ha publicado Men's Fitness como adelanto y el video con el making of de la sesión de fotos.
Behind the Scenes

Aquí tenemos el video de la sesión de fotos que realizó Norman Reedus para la revista.
Norman Reedus con la inseparable ballesta de Daryl Dixon,
Y a continuación les algunas capturas del video del detrás de escena de la sesión de fotos
(Clic para agrandar las imagenes)
BEHIND THE SCENES