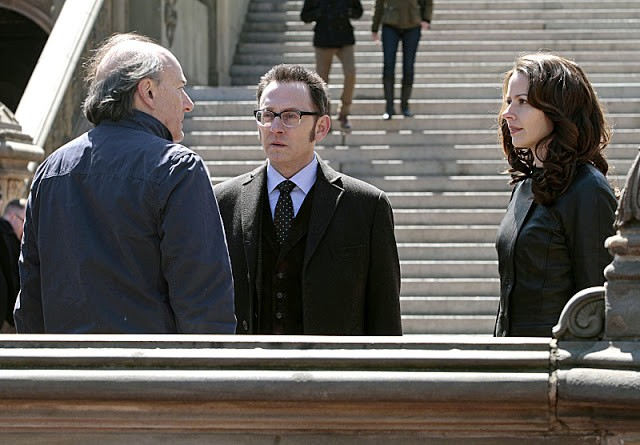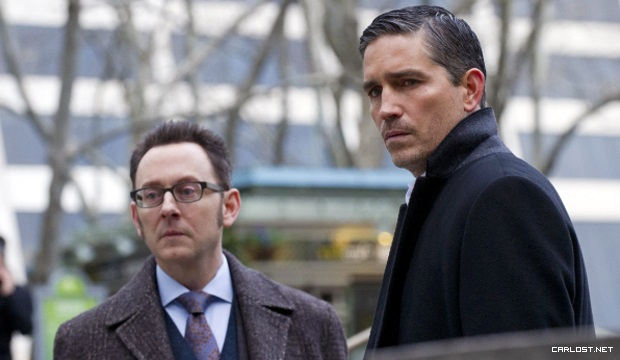 En el próximo episodio de Person of Interest, Finch y Reese junto a sus nuevos aliados tratan de salvar a La Máquina de Root y de la organización internacional DECIMA.
Este es el último episodio de la segunda temporada de Person of Interest, el 2x22 titulado "God Mode" y se estrena en CBS el Jueves 9 de Mayo de 2013.
A continuación la sinopsis y las fotos promocionales del capítulo.
SINOPSIS: Reese y Finch hacen equipo con sorprendentes aliados en una carrera para salvar a La Máquina de Root y de la misteriosa organización internacional Decima, quienes han reaparecido con peligrosos planes. A medida que el equipo POI se enfrenta a viejos y nuevos enemigos, la naturaleza de la relación de Finch con su antiguo compañero Nathan Ingram es revelada junto con su motivación original para querer salvar los números irrelevantes de La Máquina.
Mientras tanto, en su misión por llevar al asesino de Cal Beecher ante la justicia, la Detective Carter se encuentra a si misma en contra de la organización criminal conocida como Recursos Humanos (HR).
ELENCO PRINCIPAL:
Jim Caviezel (Reese)
Michael Emerson (Finch)
Taraji P. Henson (Detective Carter)
Kevin Chapman (Detective Fusco)
ELENCO RECURRENTE:
Carrie Preston (Grace Hendricks)
Amy Acker (Root)
Sarah Shahi (Sam Shaw)
Brett Cullen (Nathan Ingram)
Enrico Colantoni (Carl Elias)
Jay O. Sanders (Special Counsel)
Boris McGiver (Hersh)
Al Sapienza (Detective Raymond Terney)
Morgan Spector (Peter Yogorov)
ELENCO INVITADO:
Stivi Paskoski (Matón de Europa del Este)
Peter Friedman (Lawrence Szilard)
Richard Gallagher (Hombre despechado)
Anthony Mangano (Detective Kane)
Abraham Makany (Asif)
Hadi Tabbal (Traductor)
Susan Cella (Conductora)
Tom Galantich (Hombre de negocios)
Brad Heberlee (Ingeniero)
Wesley Broulik (Vigilante)
Jordan Lage (Carson)
Carmen Ruby Floyd (Enfermera)
Nick Mills (Uni)

ESCRITO POR: Patrick Harbinson y Jonathan Nolan
DIRIGIDO POR: Richard J. Lewis