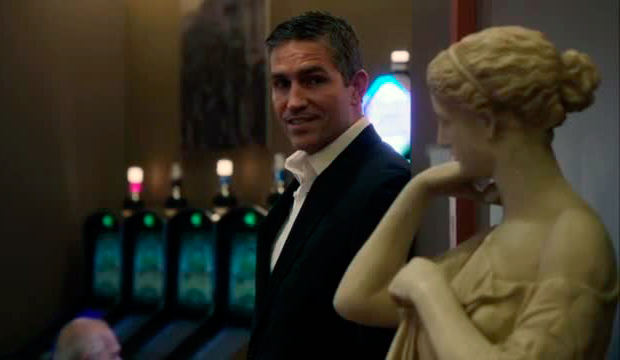 Faltan pocos días para el estreno de la tercera temporada de Person of Interest, pero para amenizar la espera, tenemos los bloopers de la segunda temporada. Esos momentos en que están concentrados para grabar una escena, pero justo algo divertido sucede y deben comenzar a grabar de nuevo.
No te pierdas los divertidos chascarros que le suceden en el set de grabación a Finch (Michael Emerson), Reese (Jim Caviezel), Carter (Taraji P. henson), Fusco (Kevin Chapman) y por supuesto el nuevo amigo del equipo: Bear.
te con ganas de reír, en este link están los bloopers de la primera temporada de Person of Interest
La tercera temporada de Person of Interest se estrena el Martes 24 de Septiembre en CBS, con el 3x01 "Liberty". A continuación puedes leer la sinopsis o pasar a ver la promo o fotos promocionales del capítulo
Sinopsis: Person of Interest 3x01 "Liberty" (Season Premiere)
La Máquina, ahora completamente auto-gobernada y con su paradero desconocido, vuelve a darle a Finch sus números "irrelevantes" de personas en peligro, que incluye un oficial de la marina de Estados Unidos, que se encuentra en la ciudad por la 'Semana de la Flota'.
Sin embargo, con tantos marineros que inundan las calles de la ciudad de Nueva York, encontrar al oficial a tiempo presenta un desafió aun mayor para Reese y Shaw.
Mientras tanto, Carter ha sido bajada de rango a oficial de patrulla, como resultado de la trampa que le monto la organización criminal de policías corruptos H.R.,pero pone en marcha un plan para erradicarlos de una vez por todas. Además, Root pone a prueba los limites de su nuevo entorno en el asilo.
Elenco estable: Jim Caviezel (Reese), Michael Emerson (Finch), Taraji P. Henson (Carter), Kevin Chapman (Detective Fusco), Sarah Shahi (Shaw), Amy Acker (Root).
Elenco recurrente: Enrico Colantoni (Carl Elias), David Valcin (Scarface)
Escrito por: Greg Plageman y Denise Thé.
Dirigido por: Chris Fisher.