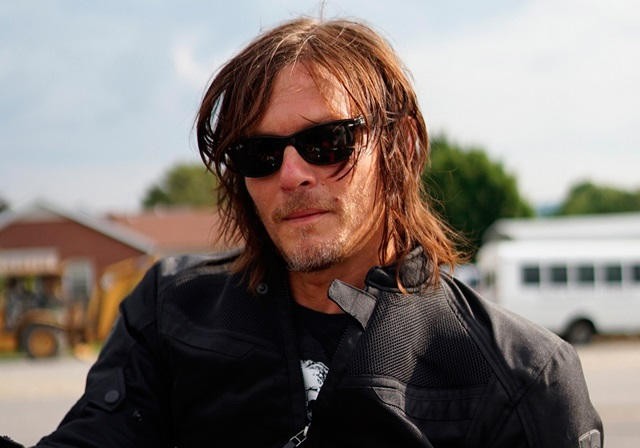 AMC estrena una nueva serie documental, a cargo de Norman Reedus, y dedicada a explorar el mundo de los fanáticos de las motocicletas.

En Junio de 2016, AMC estrenará una nueva serie 'de no ficción', o tipo docu-reality , titulada "Ride with Norman Reedus" ('Vija con Norman Reedus'), en la que el actor que conocemos por interpretar a Daryl Dixon, dejará de lado los zombis, y se centrará en una de sus pasiones: las motocicletas.
En el programa, Norman nos llevará en un viaje por diferentes lugares, para explorar la cultura local de las motocicletas, la historia, y para conocer a algunos de los mejores y más brillantes coleccionistas, mecánicos y trabajadores de las motocicletas de Estados Unidos.
Acá está el primer adelanto:

Cada capítulo de "Ride with Norman Reedus" comenzará en una ciudad diferente, en donde Norman y su compañero de viaje (un colega actor, un músico, un amigo, o un fanático que comparte su pasión por las motocicletas), viajarán a un nuevo destino.
A lo largo del camino, se detendrán en locales, como tiendas de motocicletas, estudios de tatuajes, lugares de coleccionistas, o algún bar de carretera, y por supuesto con muchos desvíos no deseados y cambios de ruedas.
Además, cada semana se mostrarán diferentes tipos de motocicleta, incluyendo vintage, minis y cruiser.
Para los que se preguntan qué pasará con Norman y su papel de Daryl en The Walking Dead. ¿Influirá esto en su continuidad en la serie? La respuesta es no, ya que esta nueva serie son solo 6 capítulos, de 1 hora cada uno, y se comenzó a grabar a fines del 2015, por lo que no interferirá en las grabaciones de la séptima temporada de The Walking Dead que comienza en Mayo 2016.