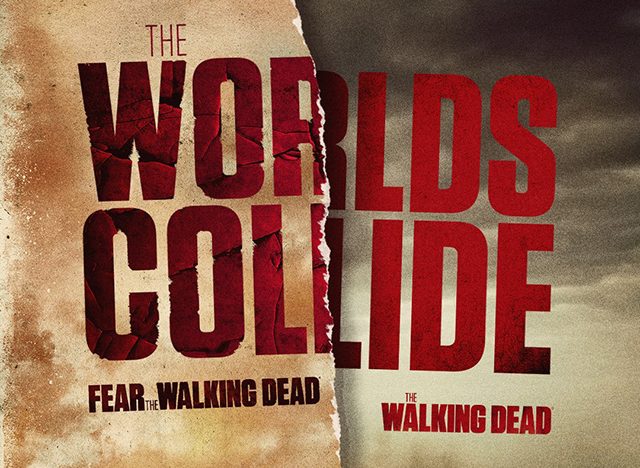 El personaje de Fear the Walking Dead o The Walking Dead que aparecerá en la serie opuesta, será anunciado este domingo, durante Talking Dead.

La cuenta de Talking Dead en Twitter, ha confirmado que en el capítulo de este Domingo 26 de Noviembre, se revelará cuál es el personaje que aparecerá en el crossover entre The Walking Dead y Fear The Walking Dead. El capítulo de Talking Dead se emite de 22 a 23 horas (Hora este de EEUU).
Tal como se había anunciado hace un tiempo durante la Comic Con de Nueva York, un personaje ya sea de The Walking Dead o de Fear The Walking Dead, aparecerá en la otra serie.
Robert Kirkman prometió que este evento sucedería en la cuarta temporada de FearTWD o en la novena temporada de The Walking Dead.
THIS IS IT. The crossover character will be revealed THIS SUNDAY on Talking Dead. Tune in 11/26 at 10/9C. #TWD #FearTWD pic.twitter.com/lujApP9K54

— Talking Dead (@AMCTalkingDead) 24 de noviembre de 2017
Con el anuncio de que los actores y el equipo de Fear the Walking Dead se dirigirán a Austin, Texas, en preparación para la producción de la cuarta temporada del programa, lo lógico sería pensar que el crossover sucederá en esta serie, ya que tendría sentido la revelación del personaje este Domingo, ya que sino igual se filtraría en las filmaciones que están por comenzar.
Por otro lado, The Walking Dead recién acaba de terminar el rodaje de la octava temporada, y no comenzarán a grabar la novena hasta Mayo del 2018, por lo que si el crossover fuera en esta serie, no tendría sentido revelar el personaje tan pronto.
Entonces, si supuestamente el crossover sucederá en Fear The Walking Dead, ¿qué personaje de The Walking Dead será el elegido?
Los rumores apuntan a Abraham (interpretado por Michael Cudlitz), sin embargo Greg Nicotero descartó esta teoría en una entrevista en el post show "After the Dead" de ComicBook.com, aunque no sería la primera vez que niegan algo y después resulta ser cierto.
¿Quién creen ustedes que sea el personaje?