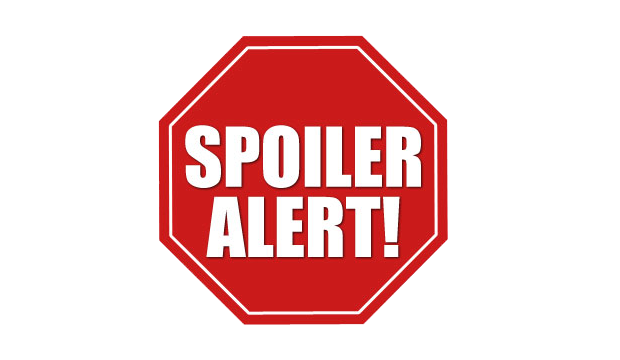 Este Lunes 28 de Abril es el final de temporada de The Following y aquí les traigo imágenes spoiler del capítulo. ¿Morirá Mike Weston? ¿Lograrán salvar Ryan Hardy y Joe Carroll a Claire? Esta y otras preguntas se irán revelando, así que atentos.

The Following 2x15 "Forgive" (Final de Temporada)
Sinopsis: Mark y Luke (Sam Underwood) le dan un giro a la historia, forzando a Ryan Hardy (Kevin Bacon) y Joe Carroll (James Purefoy), ambos enemigos declarados a unirse para salvar a la mujer que aman.
Elenco: Kevin Bacon como Ryan Hardy; James Purefoy como Joe Carroll; Shawn Ashmore como Agente Mike Weston; Natalie Zea como Claire Matthews; Valorie Curry como Emma Hill; Connie Nielsen como Lily Gray; Sam Underwood como Luke; Jessica Stroup como Max Hardy; Tiffany Boone como Mandy Lang.
Elenco Invitado: Sprague Grayden como Carrie Cooke; Mackenzie Marsh como Tilda; Felix Solis como Agente Clarke; Carter Jenkins como Preston; Connor Fox como Jason.
El capítulo 14 terminó con Joe a punto de dispararle a Mike en la iglesia.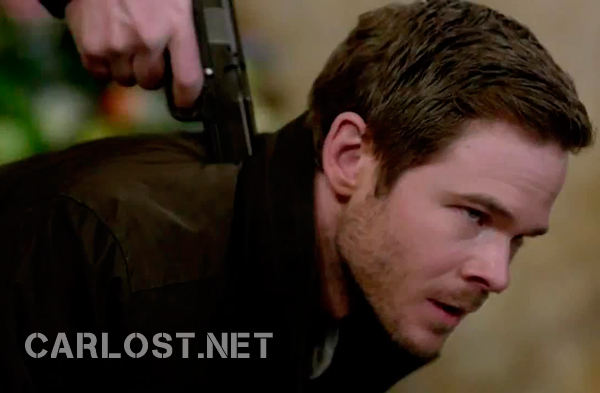 En el capítulo final, Ryan recibe una llamada de Luke, diciéndole que les entregue a Joe Carroll o Claire morirá.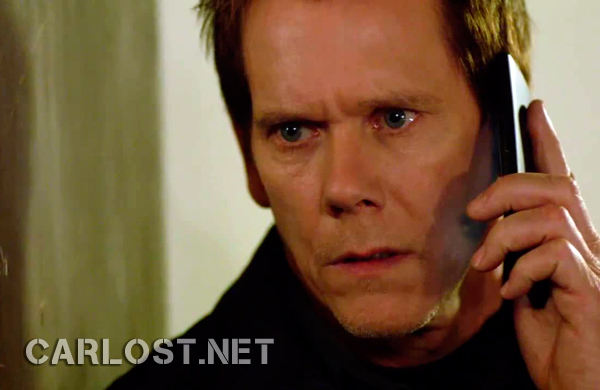 Ryan se presenta ante Joe y lo convence de escapar de la iglesia con él.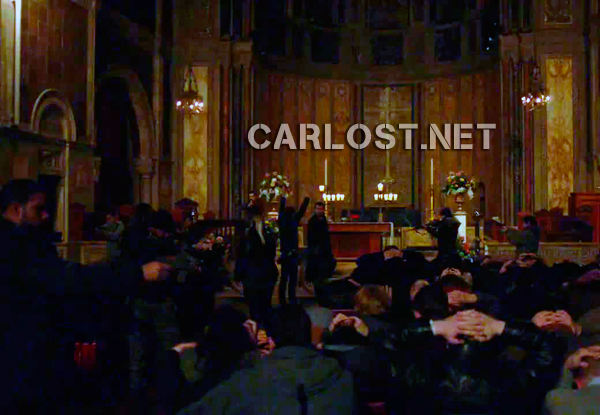 Mientras el FBI está preocupado de liberar a la gente de la iglesia, Ryan escapa con Joe.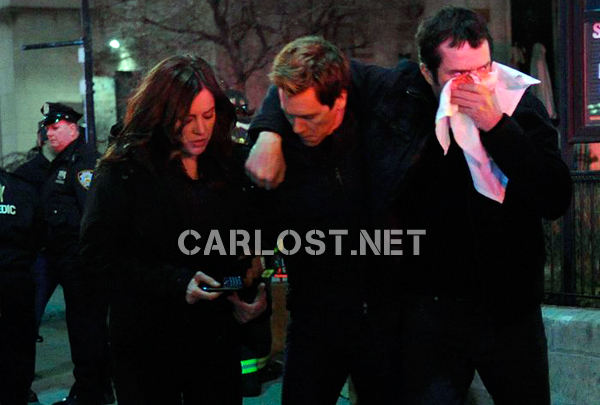 Se dirigen hasta una mansión a rescatar a Claire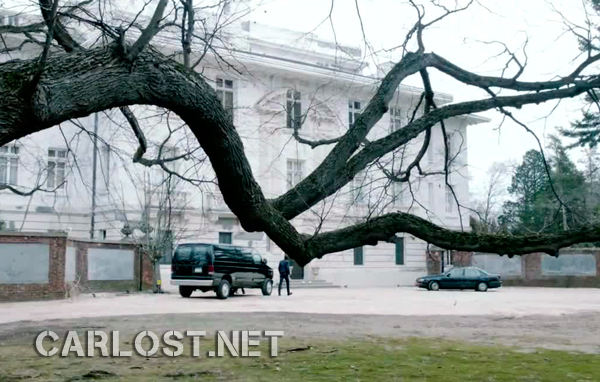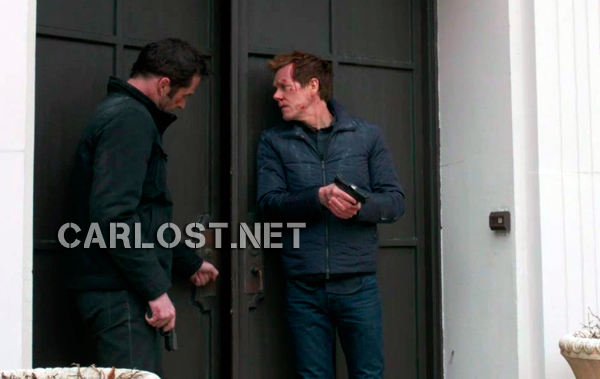 Pero no saben que están a punto de caer en la trampa de los gemelos Luke y Mark...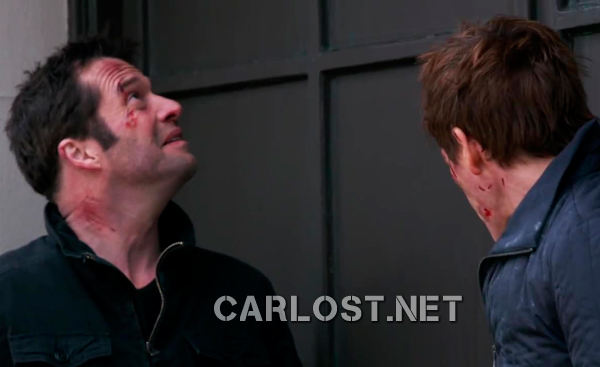 Dentro de la mansión encuentran un cuarto de donde proviene música.
Ahí los espera un mensaje de bienvenida en audio. De repente escuchan gritos de Claire y salen corriendo.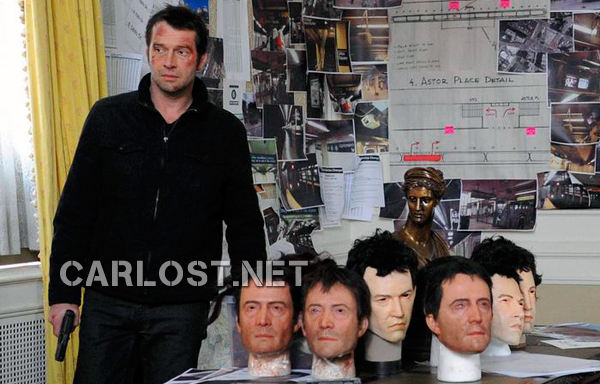 Los gritos provienen desde un cuarto.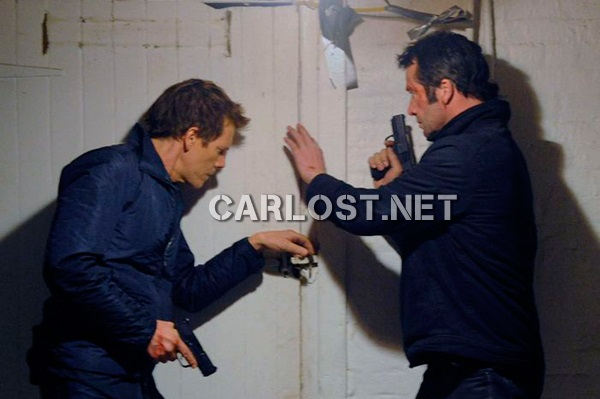 Abren la puerta y encuentran a Claire con una capucha.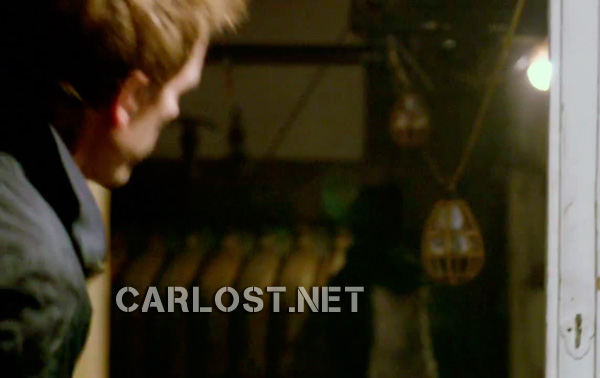 La liberan y Claire se asusta al ver a Joe.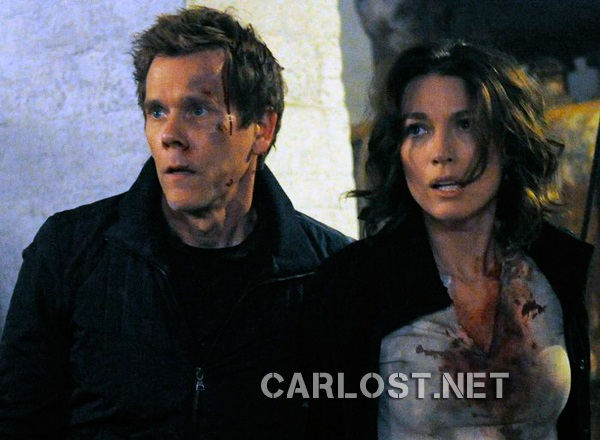 Luego llega Luke y libera una granada con gas para dormir. Joe, Ryan y Claire caen al suelo.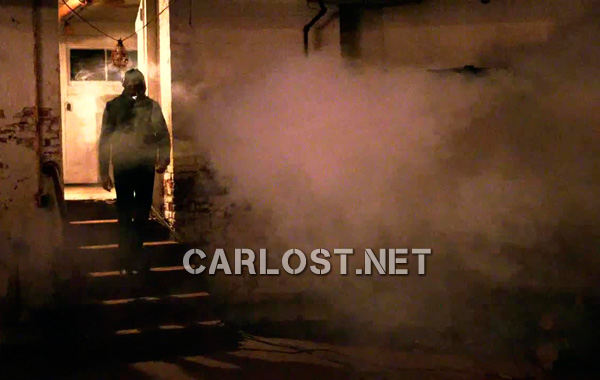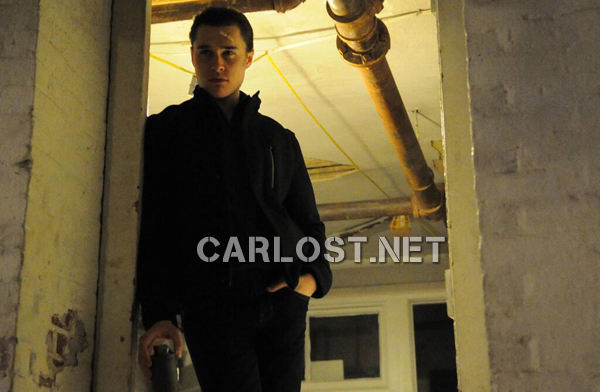 A continuación, Ryan y Joe despiertan amarrados a las sillas junto a la mesa para cenar.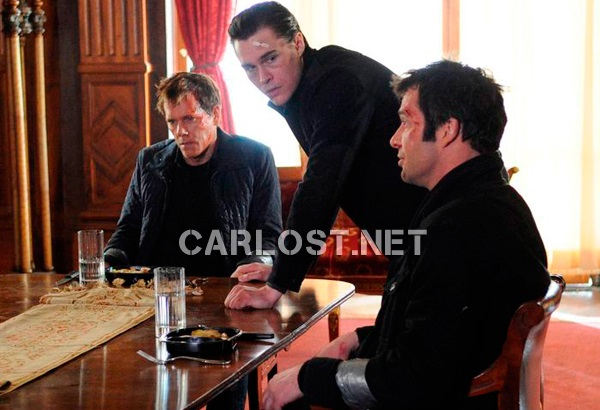 Luke luego trae a Claire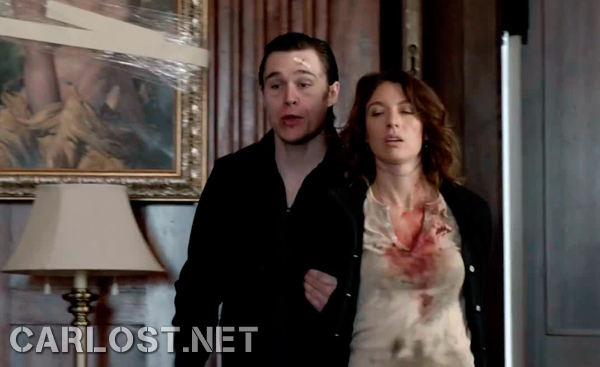 Durante la escena Luke amenaza varias veces con matar a Claire a menos que Ryan haga lo que el le dice.
En tanto, Joe aprovecha de tomar un cuchillo de la mesa y se corta la cinta adhesiva que lo amarra a la silla.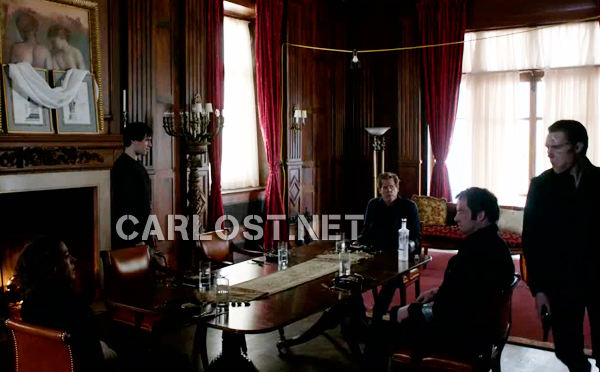 Afuera, Max y Mike llegan a la mansión. Mike aparece por la ventana y le dispara a Luke en el hombro.
Todos comienzan a escapar. Luke se lleva a Claire, pero ella logra escapar.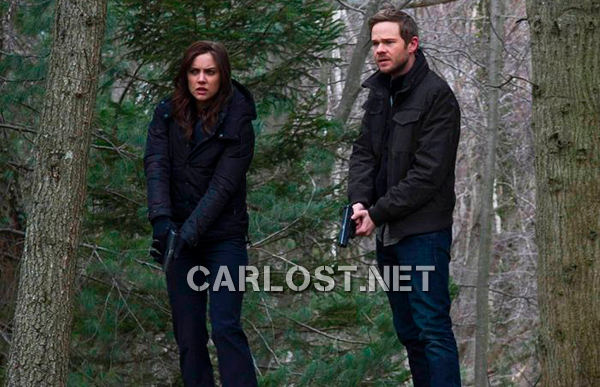 Mike se encuentra con Mark, y cuando está a punto de matarlo, le confiesa que fue él quien mató a su madre. Justo aparece Luke y golpea a Mike por la espalda. Mark le dice que lo mate por asesinar a su madre. En ese momento aparece Max y mata a Luke, salvando a Mike. Mark logra escapar con el cuerpo de Luke.
Mientras tanto Claire se encuentra con Joe, quien le pide disculpas por todo lo que hizo en el pasado.
Le pide a Claire que lo perdone pero ella se niega. En ese momento aparece Ryan y los separa. Arroja a Joe al suelo y lo apunta con su arma, pero no es capaz de matarlo.
Finalmente Ryan se reúne con Claire, pero ella decide seguir sus vidas separadas y se va del lugar.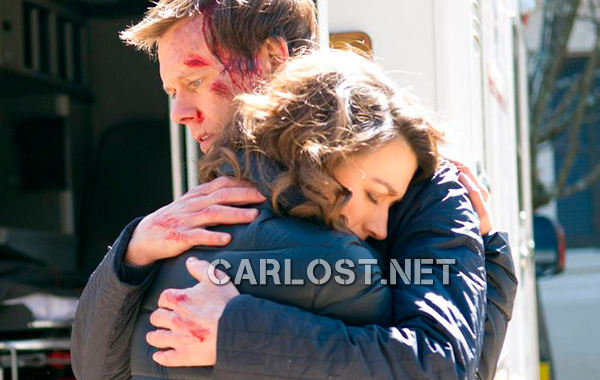 Max Hardy y Mike Weston (Maxton) finalmente sellan sus coqueteos con un beso.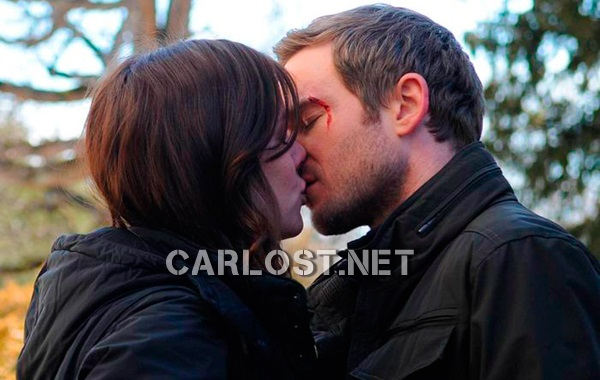 Y Joe Carroll es detenido por el FBI.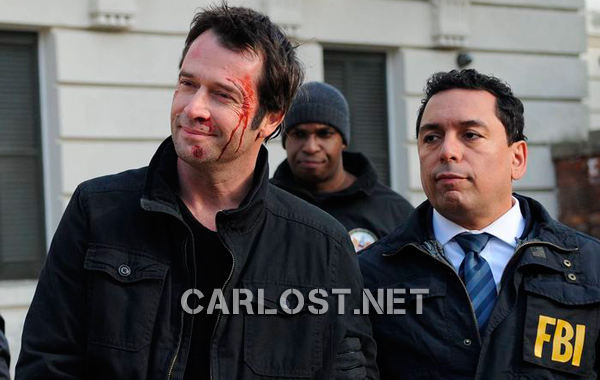 Luego, en una escena de noche, Ryan está solo en su departamento, teniendo pesadillas con los gemelos Mark y Luke.
En la escena final vemos a Mark subir el cuerpo de su hermano Luke a un vehículo y se retiran.
La camioneta es manejada por alguien a quién no logramos ver.