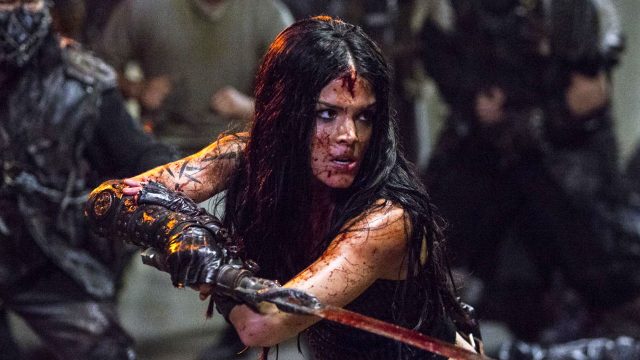 Ya podemos ve la promo subtitulada, imágenes promocionales y la sinopsis de The 100 5×02 "Red Queen" (Reina Roja), que se estrena el martes 1 de Mayo en The CW.

Sinopsis – The 100 5×02
Octavia (Marie Avgeropoulos) se ve obligada a recibir asesoramiento de un inesperado aliado cuando el futuro del bunker y todos quienes se encuentran adentro se vea amenazado.
Actúan también: Eliza Taylor, Bob Morley, Paige Turco, Henry Ian Cusick, Lindsey Morgan, Richard Harmon, Chris Larkin y Tasya Teles.
El episodio está dirigido por P.J. Pesce, y escrito por Terri Hughes Burton.
The 100 5×02 Promo Sub Español
Fotos promocionales The 100 5×02 "Red Queen"
Por el momento son solo 3 imágenes promocionales, pero si surgen más, las iré agregando acá.