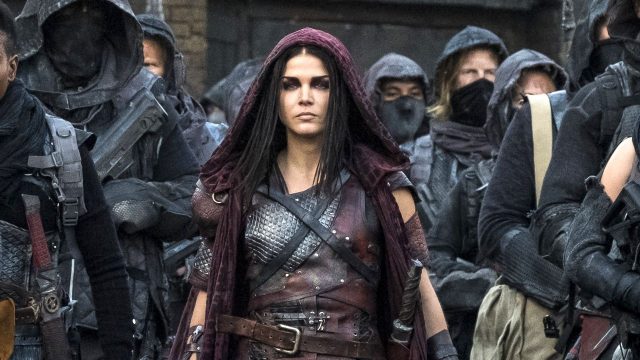 Promo subtitulada en español, sneak peeks, imágenes promocionales y sinopsis de The 100 5x05 "Shifting Sands", que se estrena el martes 22 de Mayo en The CW.

Sinopsis - The 100 5x05 "Shifting Sands"
DESAFÍOS - Octavia (Marie Avgeropoulos) lidera a su gente hacia Shallow Valley en contra del consejo de Clarke (Eliza Taylor) y Bellamy (Bob Morley). Mientras tanto, Kane (Henry Ian Cusick) y Abby (Paige Turco) se adaptan a un nuevo conjunto de desafíos.
Actúan también: Lindsey Morgan, Richard Harmon, Chris Larkin y Tasya Teles.
El episodio está dirigido por Omar Madha, y escrito por Nick Bragg.
The 100 5x05 Promo Sub Español
The 100 5x05 Sneak Peek #1 Subtitulado en Español

Abby y Marcus son llevados a donde vivía Clarke, y su primera misión es diagnosticar y tratar a su primer paciente: Vincent, uno de los miembros del grupo de la comandante Diyoza. Algo extraño pasa con el, ya que pese a ser del mismo grupo, lo tienen con un collar eléctrico porque tienen 'problemas para controlarlo'.
The 100 5x05 Sneak Peek #2 Subtitulado en Español

En esta segunda escena vemos que Raven y Murphy han sido capturados y se encuentran utilizando collares eléctricos.
Uno de los hombres quiere que desbloqueen los misiles de la nave, y además saber quién mató a Kodiak en la nave nodriza, mientras amenaza con un cuchillo a Murphy.
El piloto de la nave, que no ha estado de acuerdo con las decisiones tomadas previamente, interviene para ayudar a Raven y Murphy.
Fotos promocionales The 100 5x05 "Shifting Sands"