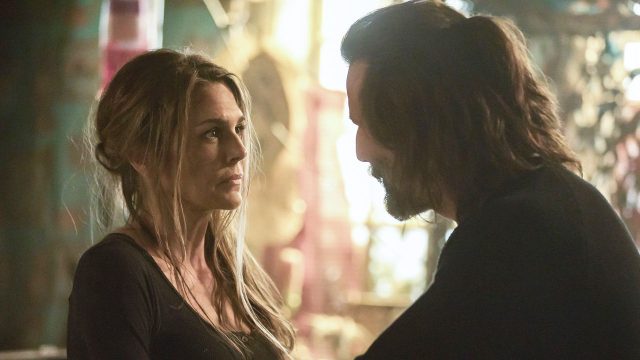 Promo subtitulada en español, sneak peeks, imágenes promocionales y sinopsis de The 100 5×07 «Acceptable Losses», que se estrena el martes 19 de Junio en The CW.

Habrá una nueva pausa en la emisión de los episodios de The 100, ya que esta semana no tendremos episodio nuevo, sino que repetirán el episodio 5×02 «Red Queen».
El siguiente episodio nuevo (5×07) se emitirá el martes 19 de Junio.
Sinopsis – The 100 5×07 «Acceptable Losses»
AMISTAD – Clarke (Eliza Taylor) y Bellamy (Bob Morley) hacen un descubrimiento sorprendente sobre los planes de batalla de Wonkru, mientras Echo (Tasya Teles) arriesga su amistad con Raven (Lindsey Morgan) para completar su misión.
Actúan también: Paige Turco, Henry Ian Cusick, Marie Avgeropoulos, Richard Harmon, Chris Larkin.
El episodio está dirigido por Mairzee Almas, y escrito por Jeff Vlaming.
The 100 5×07 Promo Sub Español
The 100 5×07 Sneak Peek #1 Subtitulado
Fotos promocionales The 100 5×07 «Acceptable Losses»