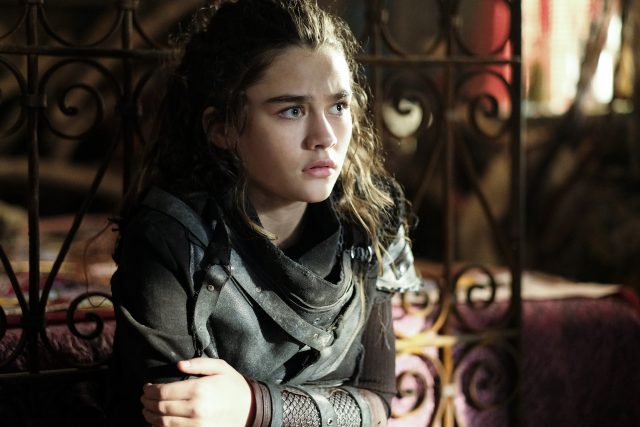 Promo subtitulada en español, sneak peeks, imágenes promocionales y sinopsis de The 100 5×11 «The Dark Year», que se estrena el martes 24 de Julio en The CW.

Sinopsis – The 100 5×11 «The Dark Year»
PRUEBAS Y TRIBULACIONES – Cuando Clarke (Eliza Taylor) se apresura para salvar a Abby (Paige Turco), aprende más sobre las pruebas y tribulaciones que Wonkru enfrentó en el búnker, y las imposibles decisiones que se vieron obligados a tomar en el año oscuro.
Actúan también: Bob Morley, Henry Ian Cusick, Marie Avgeropoulos, Lindsey Morgan, Richard Harmon, Chris Larkin y Tasya Teles.
El episodio está dirigido por Alex Kalymnios y escrito por Heidi Cole McAdams.
The 100 5×11 Promo Sub Español
The 100 5×11 Sneak Peek #1 Subtitulado en Español
The 100 5×11 Sneak Peek #2 Subtitulado en Español
The 100 5×11 Sneak Peek #3 Subtitulado en Español
Fotos promocionales The 100 5×11 «The Dark Year»